At FEAST, we believe that a healthy life has three main ingredients: whole foods, whole people and whole communities. However, we live in a world where many people lack access to basic, healthy fresh affordable foods, and where many more feel isolated from one another.
In order to address these issues, FEAST has created an innovative approach to health and wellness with a 16-week curriculum that brings Food Education. Access, and Support, Together.
Each week, we host nutritional discussions and provide recipes and cooking demonstrations to make healthy eating satisfying, affordable and delicious.
In each class, we provide free and immediate access to fresh, whole foods through a food scholarship, enabling families to experiment with healthy recipes at home.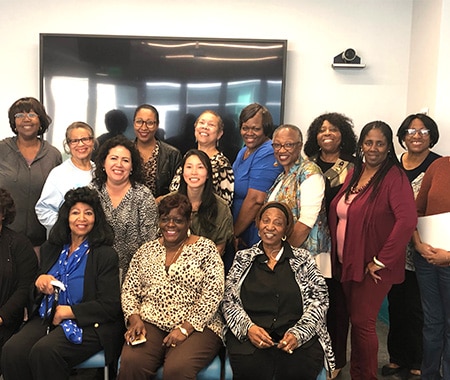 In order to create healthier new beginnings with food, we provide a safe space for our participants to share about current eating habits and receive group support so that they can overcome obstacles and celebrate their steps towards a healthier life.
"This program has been an incredible learning experience for my patient, and with her knowledge she was able to get her chronic medical conditions under control".
Dr. Diana Mendez – Kaiser Permanente
By providing multifaceted support to individuals and their families, we're realizing our vision: to see that all people, in every neighborhood have access to the conditions that create health and wellness.