by: Judith A. Larson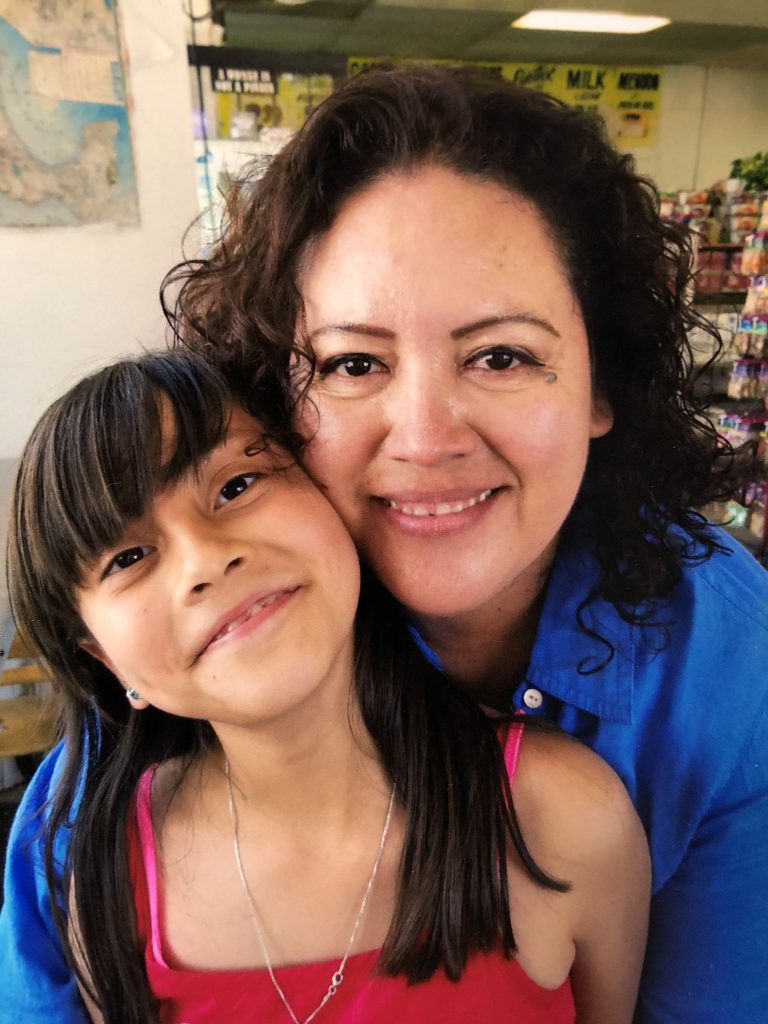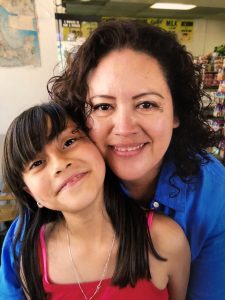 I was born in Mexico City but raised in a small town called Tepoztlan in the state of Morelos. My Mother is from Cuernavaca, Mexico and my Father from Boston, Massachusetts. I'm the oldest of 5 and as a child I was a very helpful girl, always helping my parents with my younger siblings. We grow up in a "hippie" environment and lived on a commune for a few years. We grew our own vegetables and fruits and even had our own bees for delicious honey. I learned about healthy food and so many other good life skills.
My love story with FEAST, formerly Groceryships, started back in 2015. After a life tragedy and a series diet-related health issues, I really was looking for a positive change in my life. FEAST was the answer.
My Inspiration
My daughter is truly my inspiration to live a healthier life. I tried for years to have a baby and when I learned I was pregnant, it was the happiest day of my life. I was worried though, I was almost 40, overweight, without a family for support. During pregnancy, I developed preeclampsia and gestational diabetes and my daughter, my sunshine, was born one month premature. Two years after she was born I had a heart attack and I knew something would eventually need to change.
The Tragedy
In 2015, I lost a job at a non-profit that I had worked for for almost twenty years. After going over few documents and assignments, my supervisor told me that she could see I was doing my best, but it was not enough and that they had to let me go. Pick up your personal belongings and you have to leave. It felt like the roof was falling down on my head and I was in shock. I poured my soul into that job.
I immediately thought of my daughter. What was going to happen with our life? I thought my daughter and I will end up living under a bridge! I was absolutely devastated. I cried day and night for almost a month and was very depressed for months. One night when I was on my knees asking for answers and crying. I felt two warm little arms wrap around me, hugging me from behind. My sunshine, my daughter had gotten up from bed, and said, "Mommy, what are we going to do? I feel like we are going to die because you cry a lot and I'm too little and can't help you!" I thought that she was sleeping. I did not know what to do or say to her. I stood up, hugged her back and told her from the bottom of my heart, "we are going through tough times now, but I promise you that we will be ok."
Life Changes
During this difficult time, I was volunteering actively at my daughter's school where I met a woman who told me about this awesome organization, FEAST (at the time, Groceryships). Thanks to this woman, who is now my friend, I started with FEAST and I fell in love with the program.
Checking in with my group every session made me feel so welcome. I felt important and included in something that was making a positive change. The program helped me to get back to my roots. Yes, I knew about healthy eating from my childhood but I had forgotten these skills and become overweight because of processed foods. FEAST reminded me how good it felt to be healthy and to enjoy fresh food!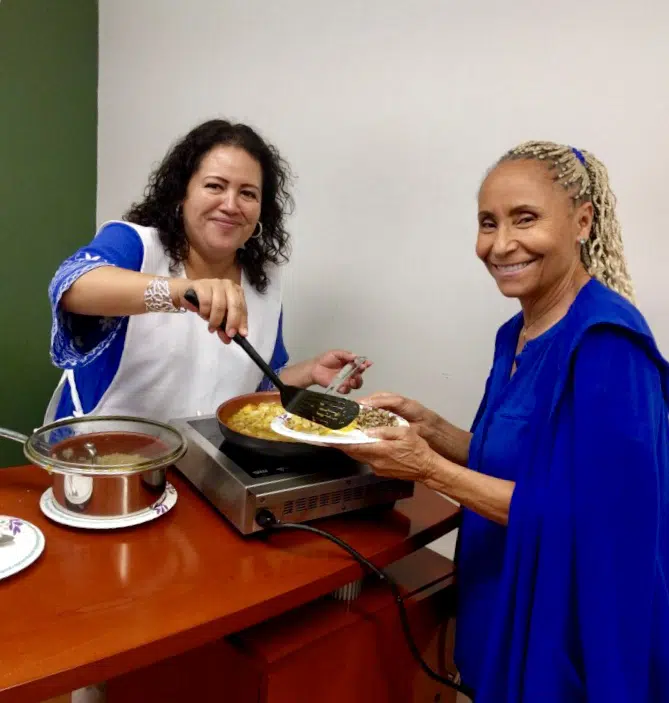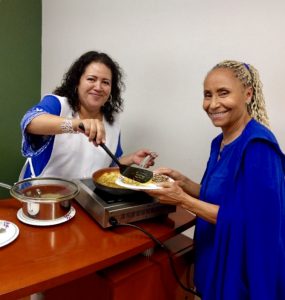 I had my reason for a better life, my little Judy. I am so grateful to FEAST for providing needed support through the group check-ins, access to fruit and vegetables and for helping me create a set of healthy goals. Through this program, I changed my life for the better, forever, for my little sunshine.
A few months after I completed the program, I volunteered with FEAST as an Ambassador helping with the recipe demonstration for a group each week. I really enjoy cooking for others and sharing everything I learned about how to be healthy with others. I also host the weekly class, "The Art of Good Health" at the FEAST office and invite everyone to join me to learn about healthy food and receive fresh produce!
FEAST definitely has a lot to do with the big changes I made in my life. It was a life changing experience. I love FEAST and I always will.
Thank you for the opportunity of a better version of me!
A happier Judy.