This colorful wrap is great for back-to-school lunches. Red Foods (like the tomato and bell pepper) help us have strong hearts and a sharp memory. Orange Foods (like carrots) help us see better. Green Foods (like the spinach) give us strong muscles, bones, and teeth.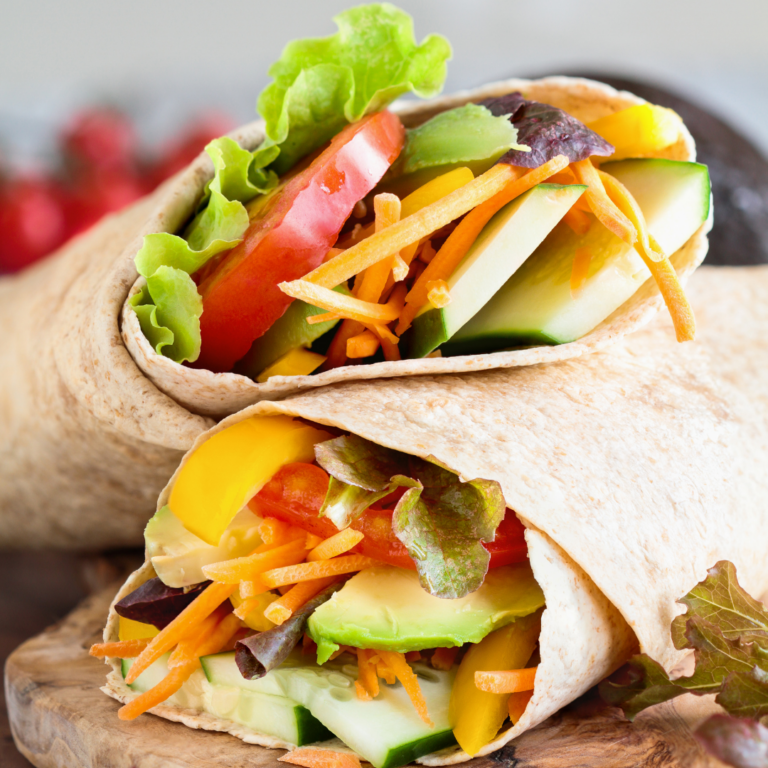 Serves 1
Ingredients
1 whole wheat wrap (look for 3g of fiber or more)

1 red bell pepper

¼ cup shredded carrot

½ cup clean spinach

1 large vine ripe tomato

2 tbsp yellow onion

1 lime, juiced

2 tbsp kosher salt

2 tbsp olive oil

½ cup pinto beans

2 slices Clover Monterey Jack Cheese
Recipe Preparation
Rinse the pinto beans. Put 1/2 cup of beans into a bowl and season with salt and olive oil.

Make the Pico de Gallo by dicing the onion and chopping the tomato. Add lime juice and salt to taste. 

Remove the seeds and "julienne" (or cut into "matchsticks") the red pepper.

Build the wrap by layering cheese, beans, Pico de Gallo, bell pepper, carrot and spinach. Roll it up and enjoy!