Cauliflower can be an incredible substitute for white rice! It's naturally high in fiber and B-vitamins, which help with energy levels, brain function, and cell metabolism. Give our curried cauliflower "fried rice" with quinoa and fresh veggies a try!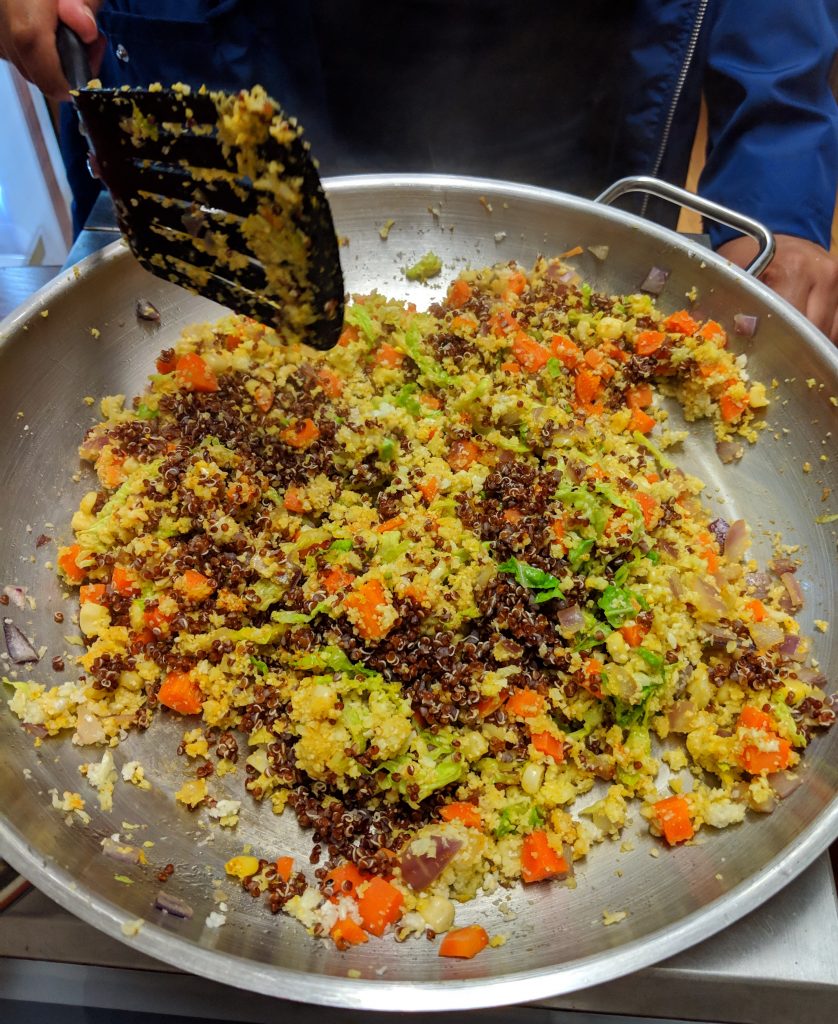 Ingredients
½ cup quinoa, cooked
1 head cauliflower, finely chopped in food processor
½ onion, diced
1 cup vegetables of choice (cabbage, carrots, peas, mushrooms, etc)
2-3 garlic cloves
1 tablespoon curry powder
3 tbs oil of choice (canola, olive)
Hot sauce (optional)
Recipe Preparation
Finely chop the cauliflower using a food processor or knife.
Saute oil in a pan and cook onion for 3-4 minutes until clear. Add garlic and cook for another minute until fragrant.
Add cauliflower and curry powder and heat for a few minutes.
Add vegetables and a little bit of water. Use a lid to cover to allow the vegetables to steam.
Once vegetables soften, remove lid and stir in the quinoa. Cook for a few minutes until slightly toasted. Add hot sauce or salt to taste. Enjoy!