Skip the bottled salad dressing (which can have lots of added sugar) and make your own in a few minutes! Salad dressings just need two things to taste good: something acidic, like lemon or lime juice, vinegar (any kind), or even hot sauce; and a bit of oil to smooth out the flavor. Dressings should have 3 parts acid to 1 part oil. For example, 3 Tbsp vinegar to 1 Tbsp olive oil. Want to spice things up? Easy additions include garlic, mustard powder, salt, pepper, oregano, or citrus zest.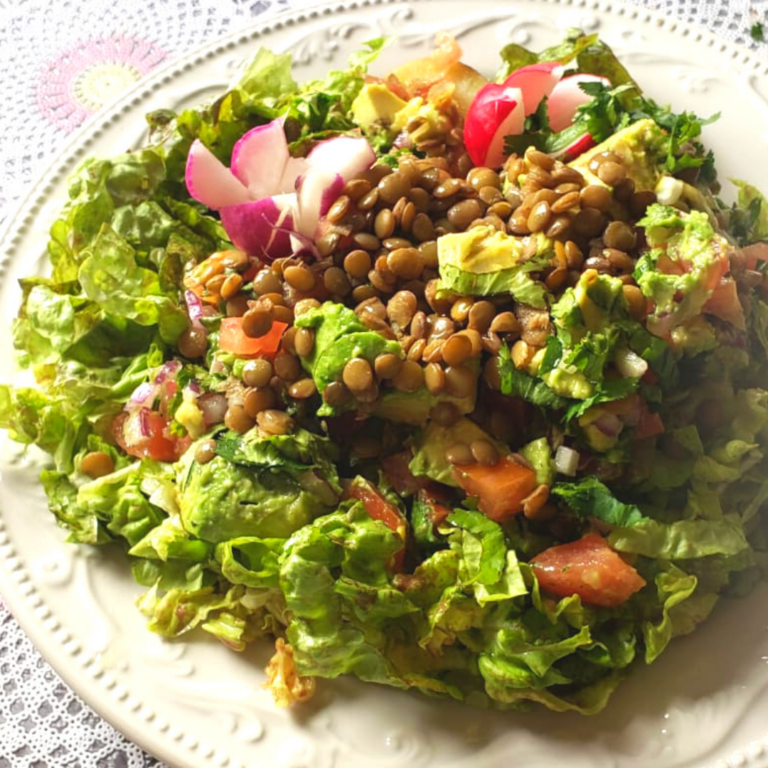 Serves 1 to 2
Ingredients
1 cup mixed salad greens
1/2 cup cooked brown rice
1 cup vegetables (carrots, peppers, onions, mushrooms, corn, peas, avocados, etc.)
2 Tbsp nuts (walnuts, pecans, almonds, etc.)
Squeeze of lemon juice
1 tsp extra virgin olive oil
Hot sauce to taste
Recipe Preparation
Toss mixed greens, rice, and vegetables in a large bowl.
In a small bowl, stir together lemon juice, olive oil, and hot
sauce.
Pour dressing over salad and toss again.
Top salad with nuts and enjoy!
Special Notes:
 Cook rice ahead of time and hold in fridge.
Try these veggie mixtures:

onions, peppers, avocado, celery
carrot, bell pepper, onions, and avocado