Making hummus at home is easy and affordable! There is lots of room to experiment and play with this recipe - add different spices, infused olive oils, roasted veggies, etc. Hummus can be served with bread, tortilla, crackers, veggie sticks, or on our Hummus Veggie Sandwich.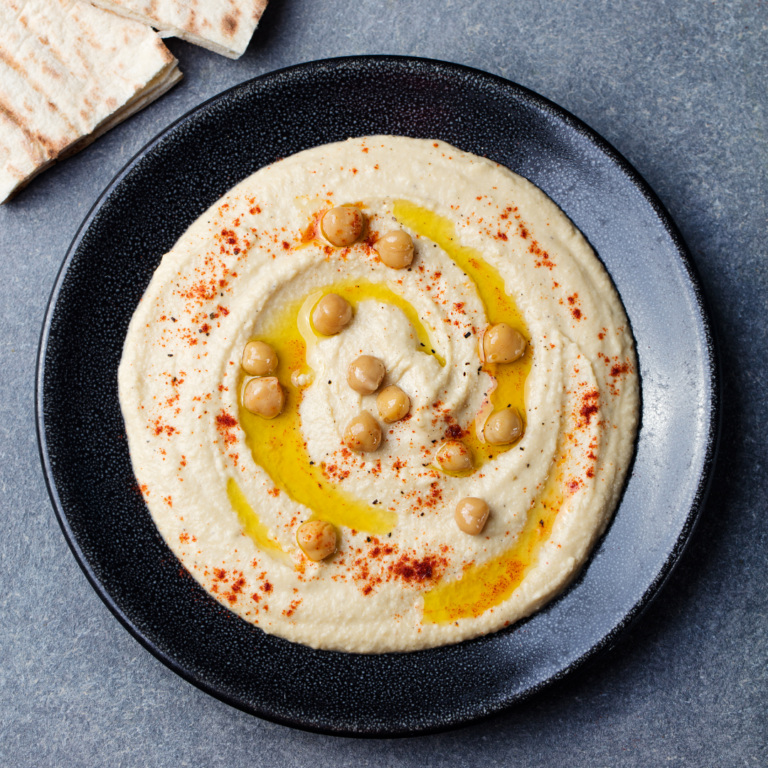 Serves 8
Ingredients:
 3 or 4 cloves garlic
2 (15-oz.) cans low-sodium garbanzo beans (also called chickpeas)
1 lemon, juiced
1/2 tsp cumin
Sriracha, or other hot pepper sauce, to taste (optional)
Equipment:
Blender or Food processor
Strainer (for beans)
Knife + Cutting board
Can opener
Measuring spoons/cup
Butter knife for hummus
Recipe Preparation
Drain garbanzo beans and reserve the liquid.

Combine all ingredients except reserved bean liquid in a blender. Blend

together, adding reserved bean liquid as needed, to form a smooth puree

Taste and add more hot sauce, salt, or freshly ground black pepper, if needed

Serve with vegetables or bread, or as a sauce for pasta or salad. Click here for FEAST's Hummus Veggie Sandwich recipe.