Half a cup of garbanzo beans has more protein than an egg (7 grams), and over 6 grams of fiber! A hummus sandwich on whole wheat bread is less expensive than a processed turkey sandwich, it has more nutrients, and it will keep you full all afternoon!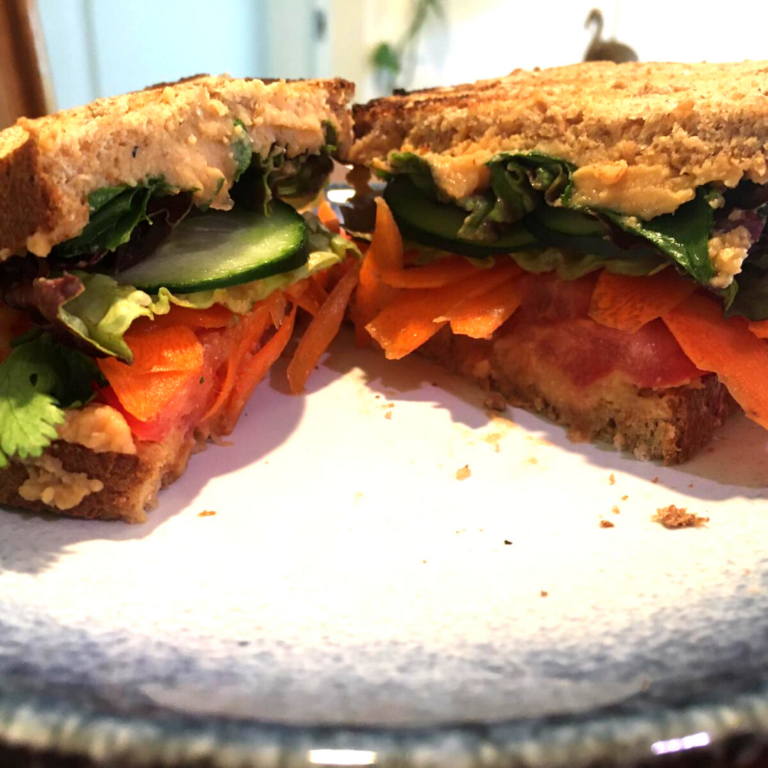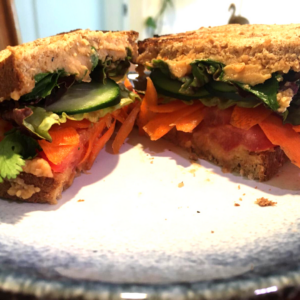 Serves 4
Ingredients
8 slices of whole wheat bread (3g or more fiber per serving!)
1/2 cup of homemade or low-sodium hummus (click here for our homemade hummus recipe, it's super easy!)
1/4 cup chopped spinach, arugula, or romaine lettuce
Shredded carrots, tomatoes, and any other vegetables you like
1 avocado, sliced or mashed
Cilantro, parsley, or other fresh herbs of choice
Recipe Preparation
Toast the bread.
Top four pieces of toast with two tablespoons of hummus each, then layer with vegetables of choice.
Add hot sauce or herbs to taste.
Top each sandwich with another piece of toast. Enjoy!