Seth Cohen (Managing Partner, Sweetfin Poke)
Seth Cohen was born and raised in Los Angeles. He received a Bachelor's degree in business from the USC Marshall School of Business and a concentration in International Business through the Copenhagen Business School in Denmark where he focused his studies on international brand development and marketing. Seth is currently the managing partner at Sweetfin Holdings, a fine, fast-casual restaurant concept that has 7 locations in Los Angeles with national expansion plans in the near future. Sweetfin was launched in April of 2015 with the goal of providing healthy, nutritious and flavorful bowls and a more approachable way for modern diners to enjoy sushi.
Prior to developing the Sweetfin concept, Seth worked in real estate finance where he had been heavily involved in credit and underwriting analysis for commercial, multi-family and residential properties. He currently serves on the Board of Advisors of "Wild and Free," a recently launched fast-casual concept. When he's not working, Seth can be found on his road bike or driving around Los Angeles attempting to discover the newest culinary secrets the city has to offer.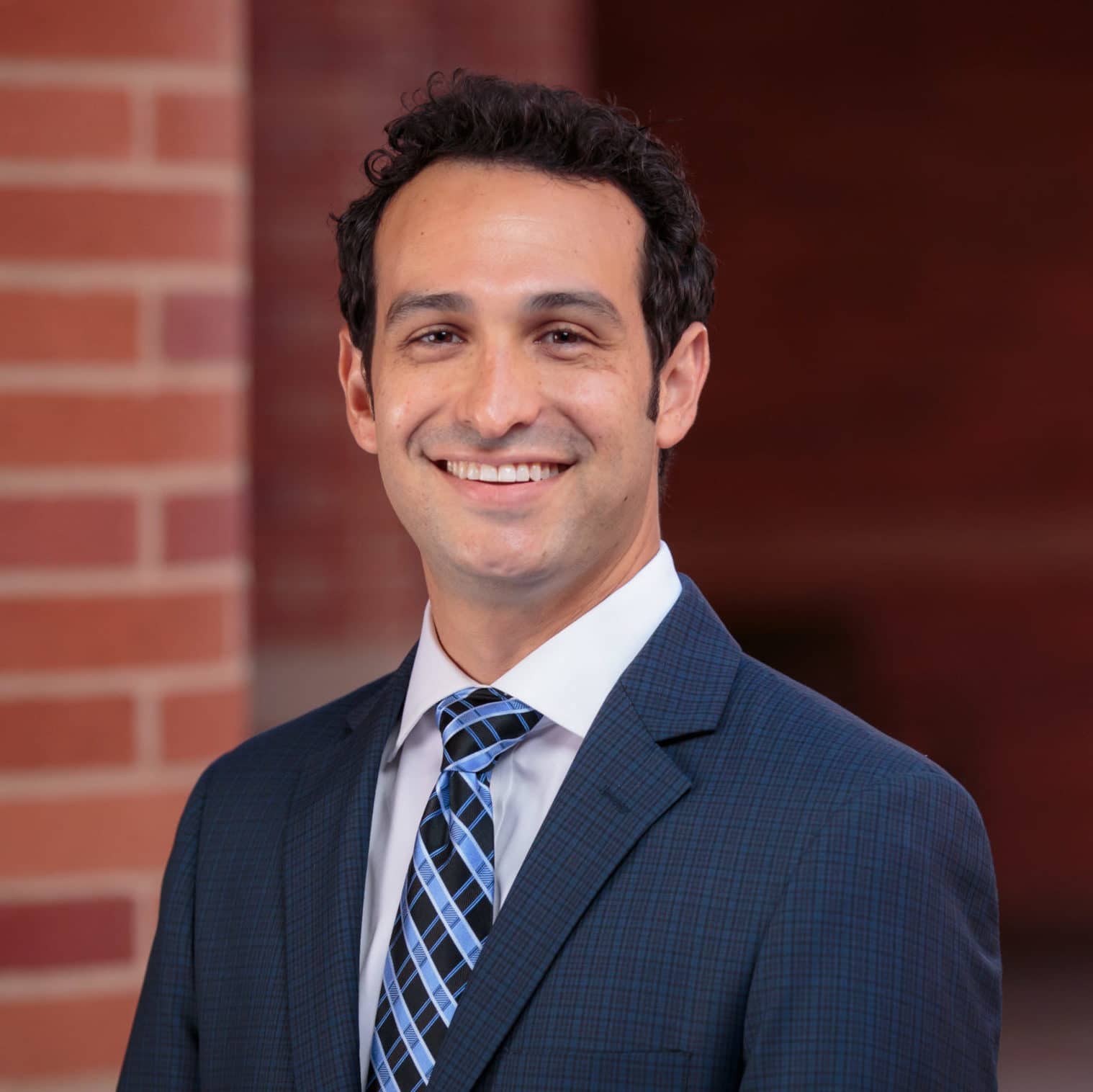 Daniel Fine (Assistant VP, Arc Capital Partners) 
Daniel Fine is an Assistant Vice President at Arc Capital Partners, an LA-based real estate investment company that repositions commercial properties that are in the path of Millennial growth. Prior to joining Arc Capital Partners, Daniel spent eight years in various real estate roles in New Orleans, San Francisco, Chicago and Miami, acquiring and developing over $2.0 billion of commercial properties.
An LA native, Daniel graduated from Cornell University's School of Hotel Administration and he received an MBA from UCLA Anderson School of Management where he was recognized as a Peter Bren Distinguished Fellow in Entrepreneurial Real Estate. For his master's thesis in Permanent Supportive Housing, Daniel conducted research on LA communities that could sustain this critical type of housing. He saw the dearth of high-quality food available within these communities compared to others in LA, and decided to join FEAST to help combat this inequality.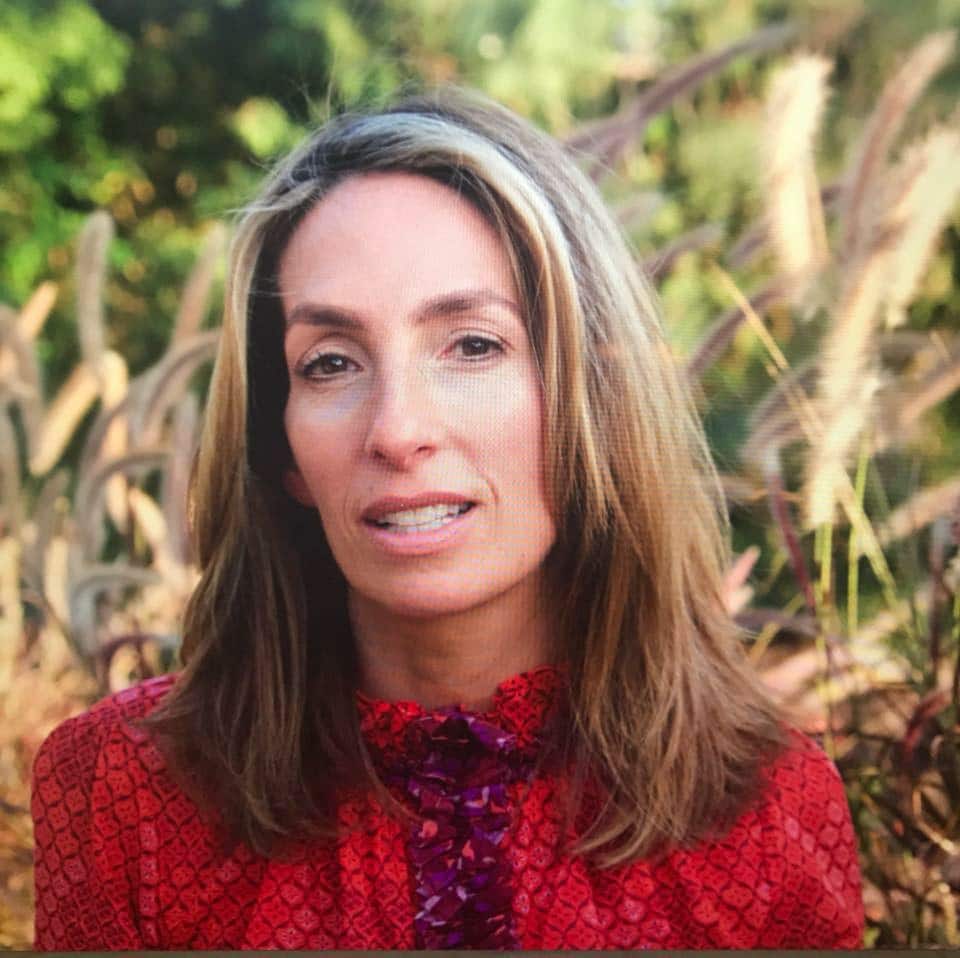 Lauren Fisher
Lauren Fisher is a senior sales and marketing executive with a strong, proven track record of growth and innovation. She's also a human in pursuit of her personal passions. The two are about to dovetail: since moving from NY to LA, Lauren has achieved nutrition certification and is working towards health coaching certification. Her goal: to make healthy living an option for everyone.
Lauren has made a career out of exceeding her goals. She's built and managed sales teams, leading them to surpass revenue targets. She's created highly innovative marketing strategies for such blue-chip media brands as Shape, Glamour and Hollywood Reporter.
Lauren currently leads sales for Pop-Up Magazine Productions, which produces a prestigious series of live events and publishes an award-winning magazine. In that role, she's helped develop story-led marketing programs for such brands as Amazon Studios, Netflix, Shinola and Mailchimp.
Over a 20-plus-year career, Lauren has forged deep relationships across the media and marketing industries, with a focus on fashion, retail, activewear and consumer goods.
Her goal-oriented approach to her career extends to her personal passion for fitness, nutrition, exercise and health. As a teacher and leader, she gains the most satisfaction from giving others the tools they need to succeed in meeting life goals.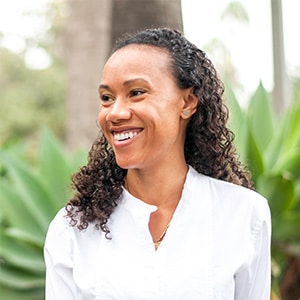 Christina M. Ford, MD (Psychiatrist, private practice) Board Chair
Christina Ford, MD, is a Harvard-trained psychiatrist who incorporates traditional and integrative techniques to help her patients realize their fullest potential. She combines a background in general psychiatry and women's mental health with a nuanced understanding of nutrition, herbs, mind-body techniques and the efficacy of lifestyle changes to provide a holistic approach to mental and emotional well-being. Dr. Ford is passionate about the power of dietary changes to reduce and prevent chronic disease and improve overall health and wellness. A native Angeleno, she previously worked at the non-profit Step Up On Second, providing mental health care to homeless individuals in Los Angeles and Santa Monica. Joining FEAST allows her to combine her passions for social justice, nutrition and self-empowerment.
Dr. Ford earned her BA in English from Barnard College/Columbia University and her MD from the Keck School of Medicine of USC. She completed both her Adult Psychiatry Residency and a Fellowship in Women's Mental Health at Harvard Medical School (Harvard Longwood Psychiatry Residency Training Program/Brigham & Women's Hospital).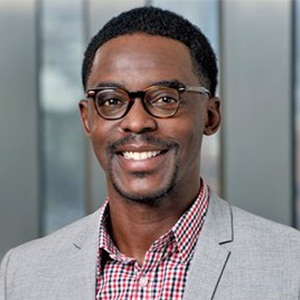 Skip Garrett (Senior Analyst, Manatt) 
Skip Garrett is a senior analyst with Manatt Digital, a business strategy advisory division of Manatt. He provides strategic analysis, recommendations and development services to companies of all stages looking to accelerate growth within the competitive digital landscape.
With nearly a decade of experience in project management and strategic marketing consulting for several Fortune 500 companies, Skip leverages a background in data analytics, financial modeling and systems engineering to meet clients' business development needs. Before joining Manatt, he led a cross-functional team of over 50 people, as director of operations for a solar energy solutions company, where he implemented Operations 2.0 playbook for digitizing labor cost analysis, project management and procurement processes, while also developing a data dashboard to monitor, analyze and manage key productivity and cost metrics. Skip has also spent several years in the film, television and music industries as a strategy and marketing consultant for a major record label and a major film studio.
Skip first became a supporter of Groceryships/FEAST in 2015, during the launch of his smoothie start-up called FreshStax. He founded FreshStax to unite the community around solving the food desert problem in Los Angeles by delivering smoothies to people's home, gym or office using a weekly subscription model and donating fresh produce to the underserved each time a delivery is made.
In addition to donating his products during Groceryships/FEAST's graduate support circles, Skip has also donated Thanksgiving Feasts to our participants each holiday for the last three years.
Kurt Halvorson (Portfolio Manager, WAMCO) Board Vice Chair
Kurt Halvorson is a Portfolio Manager at Western Asset Management in Pasadena, CA. He has been with the company since 2010. Prior to joining Western, Mr. Halvorson worked as a Corporate Bond Trader at AEGON Investments, Conseco Capital Management, and Bank of America. He has a B.A. in Business from Covenant College and also holds the Chartered Financial Analyst(CFA) designation. Mr. Halvorson is a former Board member of the Covenant College Foundation and has also served on the Investment Committee for the Endowment at his alma mater. He has three children: Karsten, Katelyn and Maren. Kurt has a passion for helping people, especially around issues with food, which has been a lifelong struggle for him.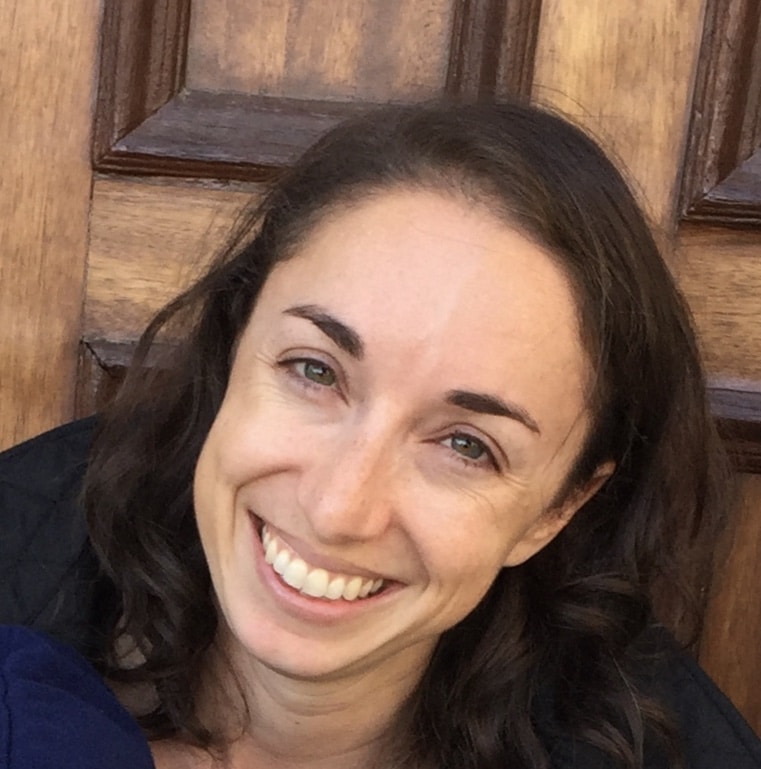 Zoe Kahr (Deputy Director for Curatorial and Planning at LACMA)
Zoe Kahr is Deputy Director for Curatorial and Planning at the Los Angeles County Museum of Art (LACMA).  Through her work at LACMA, Zoe became acutely aware of the disparities in resources (art, food, and other) that different neighborhoods in Los Angeles have access to, and passionate about what we can do to improve equity across communities.  Prior to joining LACMA, she worked at museums in Philadelphia, PA and New Haven, CT.  A San Francisco native, she holds a BA in Art History and an MBA from Yale University, and a PhD in Art History from University College London.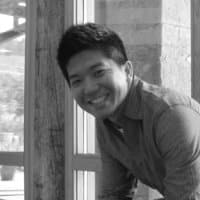 Eric Lau (Product Strategy Lead, Alexa)
As a business leader with 20 years of experience, Eric has always enjoyed working on new and ambiguous challenges by clarifying problems, seeking effective solutions, and formulating strategy with diverse and efficient teams so as to create value for others be it customers, clients, or partners. Expressing this passion, Eric currently leads product strategy for Amazon Alexa focusing on growing engagement through helping customers discover more of what she can do everyday. Previously, Eric worked in strategy and analytics at Green Dot (a financial technology firm), his own e-commerce startup (home decor and furniture), and management consulting at PwC (servicing Fortune 500 clients in the entertainment and finance industries).
Eric is a MBA graduate from UCLA Anderson and also received his B.A. in Business Economics from UCLA. His family was in the restaurant business for over 20 years and he grew up around great experiences around food in the LA area, driving his interest to help others enjoy the same.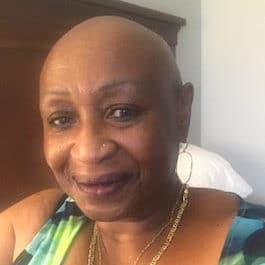 Corlis Lewis (Elementary Educator, LAUSD, FEAST Graduate)
Bio coming soon.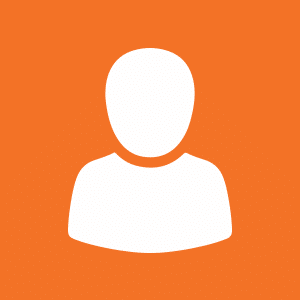 Michael Meyer (Head of Sales & Trading, The Seaport Group)
Michael Meyer is the Head of Sales and Trading at The Seaport Group. Before Seaport, Michael was Head of Global Investment Grade Trading and Sales for Bank of America. Prior to BofA Michael managed the US Corporate Bond Trading Desk for UBS Securities. Before UBS, Michael held various senior level positions for Merrill Lynch and CSFB. Michael holds an A.B. from Duke University.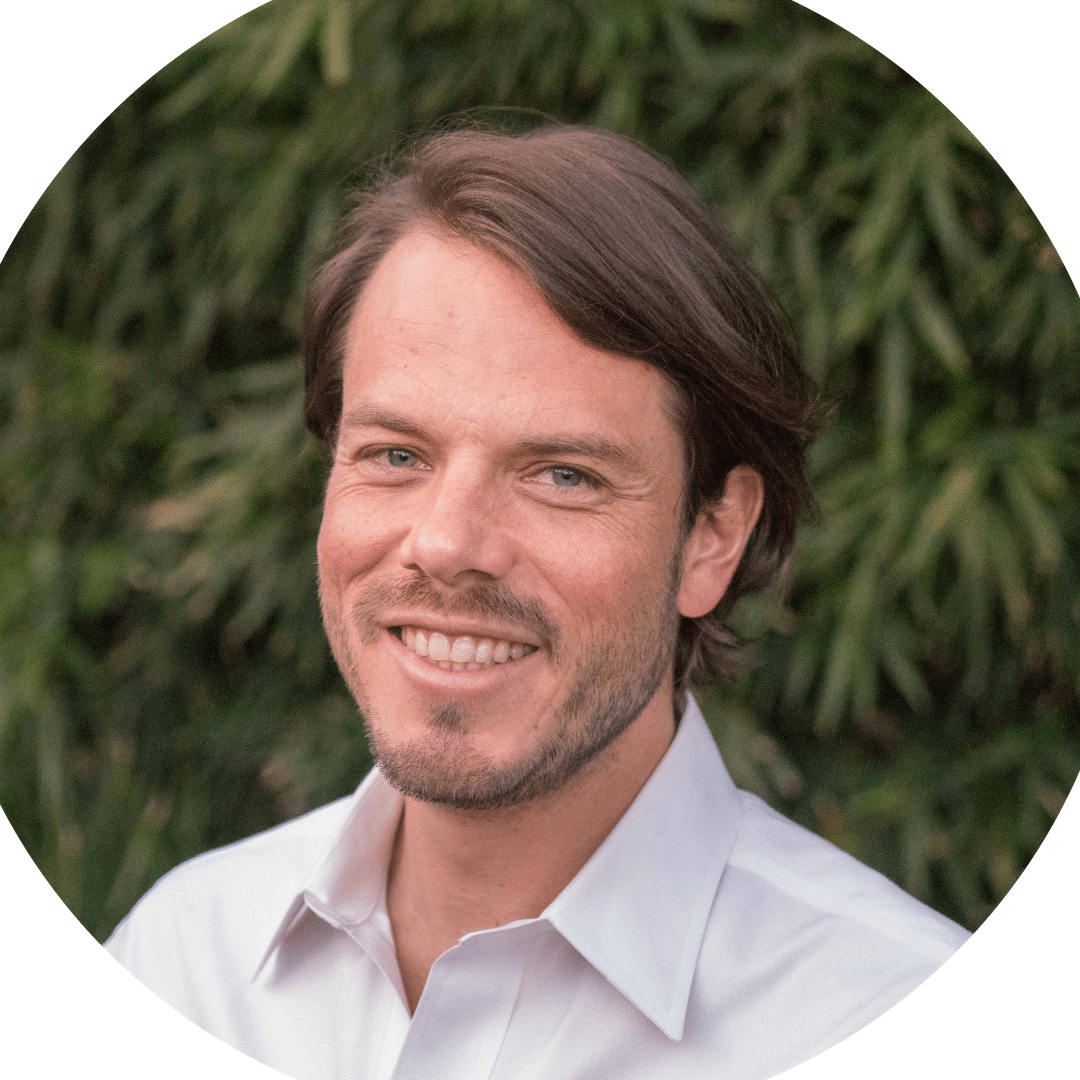 Kip Pastor (Founder, Pique Media)
Kip is an award-winning filmmaker who has directed and produced feature films, documentaries, commercials, and digital content which have garnered billions of views, including Sickhouse, In Organic We Trust, 60 Second Docs, and Dr. Feelgood. Most recently, Kip was the EVP of Production at INDIGENOUS MEDIA, a next-gen studio founded by Jon Avnet (Black Swan, Risky Business, and Fried Green Tomatoes) and Rodrigo Garcia (In Treatment, Albert Nobbs, and Last Days in the Desert). Prior to Indigenous, Kip was the Vice President of Production and Digital Development at THIS IS JUST A TEST. Kip is a graduate from the University of Pennsylvania and received his Masters in Fine Arts degree from the American Film Institute. Having traveled extensively, Kip finds inspiration in places outside of his comfort zone. He believes that filmmaking is the most effective medium to disseminate big ideas and affect real change.
Sam Polk (Founder, FEAST (formerly Groceryships), Co-Founder, Everytable)
Sam Polk is Founder of FEAST, and the Co-Founder and CEO of Everytable. He is a graduate of Columbia University and holds the Chartered Financial Analyst (CFA) designation, which he earned during his eight years as a bond and derivative trader for Bank of America, and King Street Capital Management. After leaving Wall Street in 2010, Sam spent the next few years writing a book and doing volunteer work in Los Angeles through organizations like My Friend's Place and Aviva, before founding FEAST. He is on the Board of Directors for Honor Kids International, and is passionate about helping children.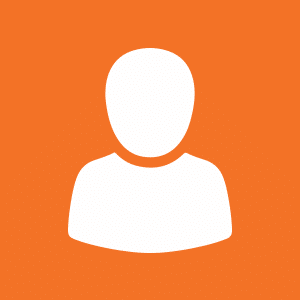 Amanda Railla (Interior Designer, Fundraiser/Philanthropist) Fundraising Committee Co-Chair
An LA-Native, Amanda's career path has spanned many fields beginning as an educator for children with special needs, to becoming a mom, and then later an interior designer. Outside of her professional work, Amanda supported mission-driven organizations as an active volunteer at her children's schools, and on the Board of Fundraising for Soka University. She brings her incredible eye for design and experience with fundraising to events as FEAST's fundraising committee co-chair.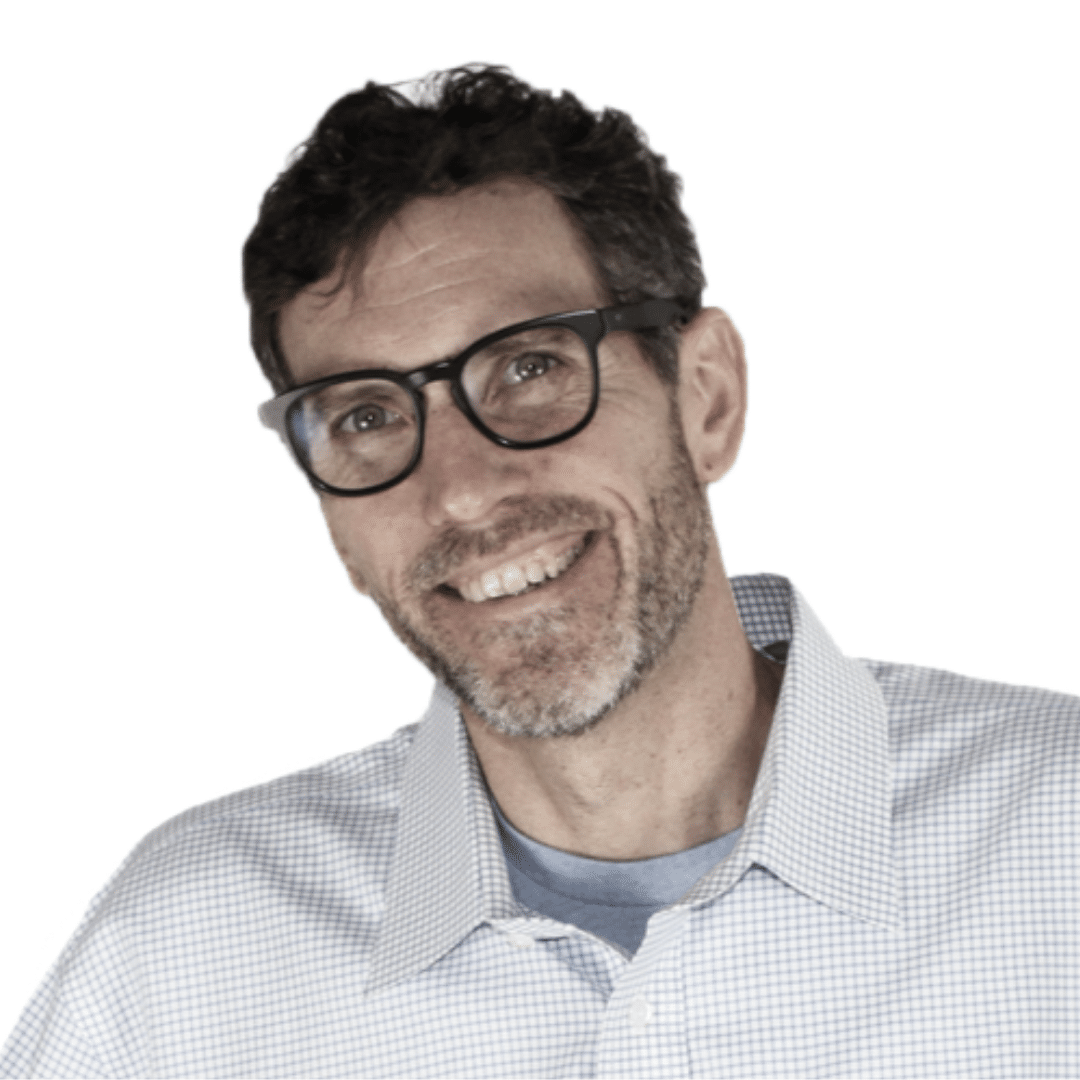 Pete Rizzi (CEO and Founder of Rebel Health LLC)
After 18 years as a successful trader for one of the world's biggest hedge funds, Pete left the relentless job stress and unhealthy living that came with his career on Wall Street to start a new livelihood as an enthusiastic and passionate health and life coach. Frustrated with the proliferation of chronic and fatal disease in America, Rizzi started Rebel Health LLC to combat the spread of misinformation in the food and medical industries and to help people take back control of their own health. One of Rebel Health's main tenets is that health is our birthright and access to nourishing foods and truthful information should not be a privilege of only the privileged.
A graduate of both the Institute for Integrative Nutrition and the Brilliance Coaching Academy, Pete now helps people improve their overall wellbeing by providing them with proper nutrition education; progressive personal improvement programs; and critical support, accountability, and motivation.  He is also 200-hour Registered Yoga instructor, musician and passionate philanthropist.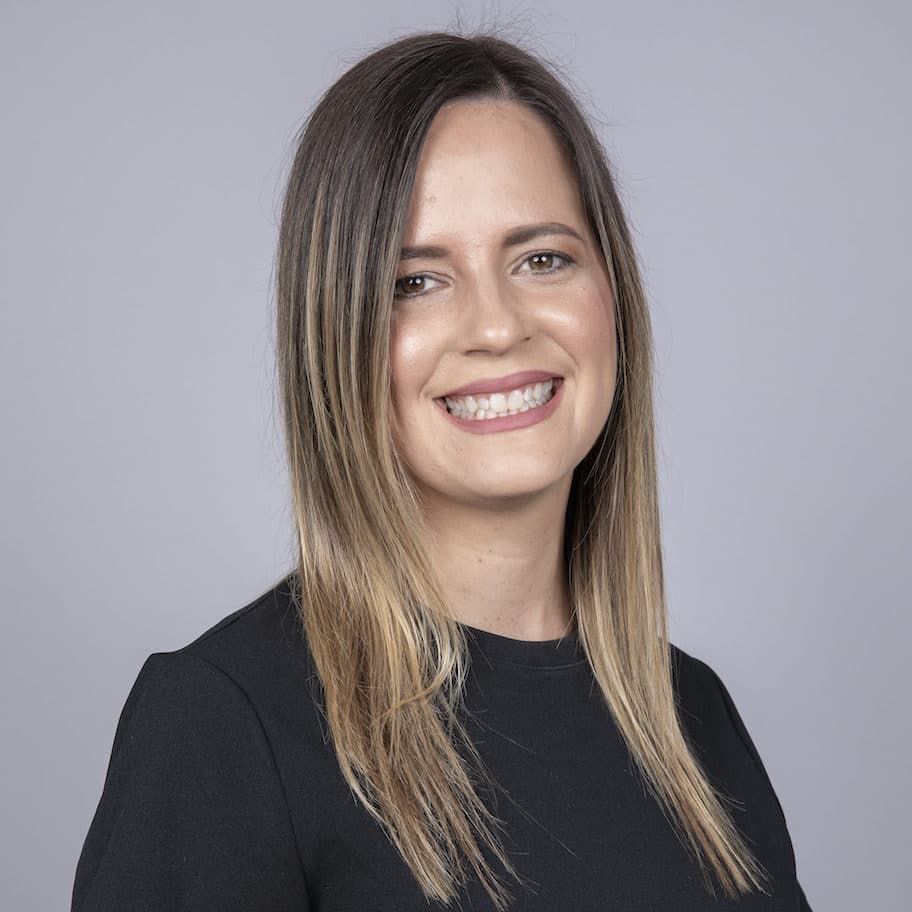 Rachel Szabo (Co-Founder, BTS)
Rachel Szabo is the Co-Founder of BTS (Behind-The-Scenes) Group, a brand strategy, design, and consumer products agency, which designs and activates innovative merchandise strategies that connect people with brands in meaningful ways. Rachel's experience has put her in a unique position to fully engage and forge a path in the ever-changing landscape of e-commerce, consumer product development, brand building, digital content and influencer marketing growth. She was the Senior Director of Merchandising and E-Commerce at Fullscreen Media (acquired by Otter Media, a subsidiary of AT&T's WarnerMedia), where she oversaw the merchandising, licensing, and consumer product design for Fullscreen's portfolio of digital influencers and celebrities, with both live touring and digital integrations. Rachel has been successful in tackling the modern challenges of commerce and developing profitable revenue and business opportunities for creators and brands by leveraging their popularity and engagement across digital platforms. 
Her career first began 13 years ago in retail sales and visual merchandising at Limited Brands and EXPRESS in Ohio, which is where she's from. She moved to Los Angeles, CA post-graduation and continued in her career as a fashion apparel and accessories buyer at BCBGMAXAZRIA, followed by a buyer at Adriano Goldschmied (AG Jeans), and later as Director of E-Commerce at tech content discovery platform, Tapiture. 
Rachel is a compassionate leader dedicated to empowering and mentoring staff and partners. She is committed to helping people and businesses realize their potential with an individualized approach to achieve a desired outcome. She finds the intersection of art and science utterly fascinating and this has been the breeding ground of creativity and innovation for Rachel. She brings this unique lens into her work and her personal life.
On a personal level, Rachel is an advocate for education, health and wellness, and environmental sustainability. She wholeheartedly believes that anyone can heal themselves through food and nutrition, breathwork, movement, and meditation. She's a believer because she has experienced this firsthand!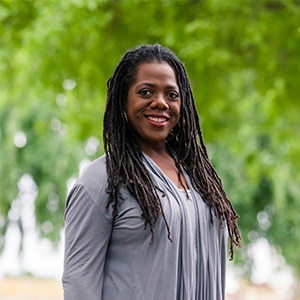 Dorcia White-Brake, (FEAST Graduate, Everytable Ambassador, Teacher's Aide)
Dorcia White-Brake is a native Angelino, and a mother of three fabulous and creative children ranging from ages 11 - 26. She works as a full-time teacher's assistant in a 1st grade classroom, works evenings and weekends at Everytable as a store lead, and is an entrepreneur, running a small business specialized in event cleaning and maintenance. In addition to her many roles, she is pursuing her Bachelor's Degree in Liberal Arts, and intends to transfer to Cal State Dominguez in the Fall of 2018 in order to become a teacher. A graduate of FEAST's second group, Dorcia says, "Being part of [FEAST] gave me the courage to believe I could achieve my goals... [FEAST] has changed my life in so many ways. My food journey has gotten a lot easier with all the knowledge I gained while in the group. It also taught me to continue to expect food justice for myself and my family. "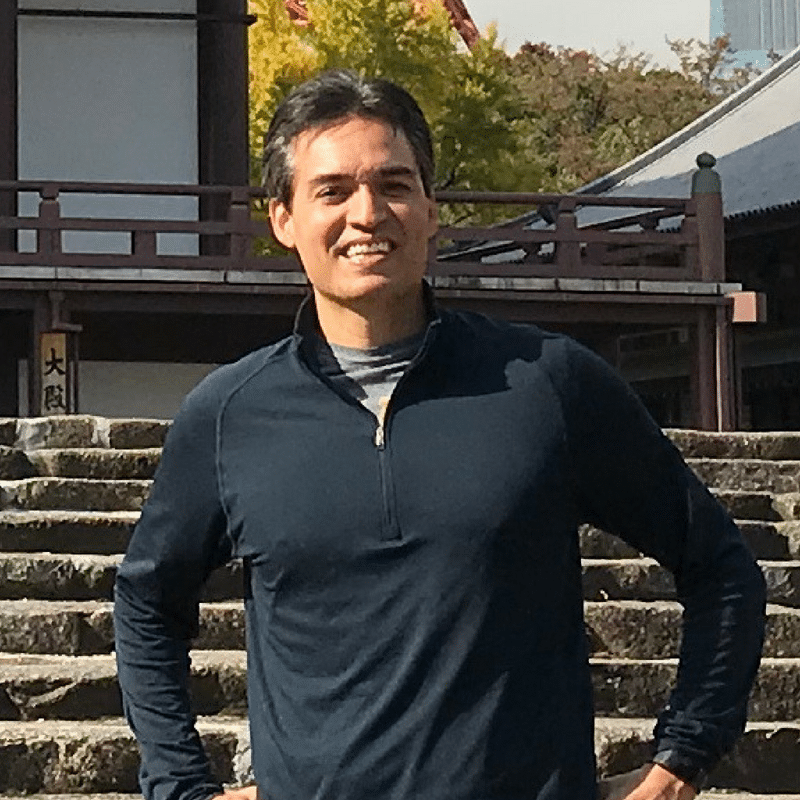 Jim Williamson, (CEO, Sage Street Management) Treasurer
Jim Williamson is the President of Sage Street Management, a services company he founded in 2003. Sage Street operates two business divisions, one in food service and the second in financial consulting services. Mr. Williamson is a Certified Public Accountant (CPA) who has twenty years of experience in operations and financial management. Mr. Williamson holds an undergraduate degree in Business/Economics from University of California, Los Angeles (UCLA). He is passionate about health and wellness and also serves as a Board Member of the Collins & Katz Family YMCA.
Ana Guzman (FEAST Graduate, Community Manager, FEAST)
Ana Guzman is a graduate of FEAST's second ever group, in 2015. Since her graduation, Ana has single-handedly forged new partnerships, recruited group members, launched and led several FEAST Groups. In addition to her work with FEAST, Ana has been an active leader in her children's school community working for ten years as a volunteer at Normandie Elementary. Leadership roles included chairperson of the English Learners Advisory Committee, and chairperson of the School Site Council. Additionally, she has served as a translator, LAUSD district meetings representative, and parent board member for the Alliance Board of Directors.
Trevor Kale (VP, Chrysalis Enterprises)
Trevor leads Chrysalis' social enterprises, which collectively generate over 600 transitional jobs per year and more than $7 million in annual revenue. Trevor has over 15 years experience spanning both for-profit and nonprofit organizations. Early in his career he delivered in-home interventions for at-risk youth and their families in his native state of Montana
He then moved to Sydney, Australia in 2000 where he gained international business experience with mobile phone giants Vodafone and Virgin Mobile. Trevor moved back to the USA in 2005 and worked in operations for a high tech startup in Los Angeles before returning to nonprofit work with Chrysalis in 2008.
Trevor was awarded a Marano Fellowship from the Aspen Institute and Public/Private Ventures in 2009, a Coro Executive Fellowship in 2011 and was named to American Express' "50 under 40" Social Enterprise leaders in 2014. He serves on the Advisory Board of FEAST and is a member of their Board Governance Committee.
Dina Rose (Sociologist, Founder, It's Not About Nutrition)
Dina Rose has a PhD in sociology from Duke University and more than twenty years' experience in teaching and research. For parents who want to feed their kids right, Dina leverages a unique combination of expertise as a sociologist and a mother to help parents solve their kids' eating problems by focusing on the root of the problem—eating habits, not nutrition. A member of FEAST's programming committee, Dina's innovative Food Explorer toolkits are being piloted as a resource for families in FEAST's programs. Read more about her work here: www.itsnotaboutnutrition.com
Kirsten Thompson (Co-Founder, FEAST (formerly Groceryships), Doctor of Psychiatry, UCLA) Programming Committee Chair
Kirsten Thompson is a Doctor of Psychiatry from UCLA. Prior to UCLA, Kirsten spent two years as a resident in General Surgery at USC. She is a graduate of Cornell University and SUNY Downstate, where she earned her M.D. She co-founded FEAST alongside her husband, Sam Polk after learning firsthand about the healing power of whole foods, and she is interested in the psycho-social and emotional issues surrounding obesity.
Jeff Taraday (Certified Health Coach)
Jeff Taraday is a reformed junk food addict and barbecue junkie who discovered the power of a whole foods, plant-based diet in in 2010. Prior to his dietary change, he was thirty pounds overweight and a heavy drinker. Switching to a plant-based diet has helped him lose the extra weight and transform him into a fitness and exercise junkie and a plant-based nutrition advocate.
Jeff is a certified Health Coach through the Institute for Integrative Nutrition and a Nutritional Education Trainer through the Nutritional Education Institute. He has also completed a certification in plant-based nutrition from the T. Colin Campbell Foundation. He is the author of the blog The Plant Eater, and coaches individuals and families around the country in nutrition how to incorporate nutrient-dense, plant-centric meals into their daily lives.
Sarah Penna (Co-Founder, Frolic Media)
Sarah Penna is currently the co-founder of Frolic Media, a global media brand that combines community, content and commerce, owning the massive Romance fandom.
Prior to that, Sarah was the Co-Founder of Big Frame, the first digital-only talent management firms. During her time there, she helped to establish Big Frame as an industry-leading media company and talent management firm with 300 talent signed, who have a combined 70+ million YouTube subscribers and have a total social media reach of 200+ million followers. Dubbed "CAA for the digital set," Big Frame was acquired by DreamWorks in April 2014. She went on to lead a new division for them where she was responsible for identifying talent to sign to the multi-channel network and collaborate on programming for various platforms (YouTube, FB and Go90). During her time there, the MCN reached over 60 million views/month with a combination of celebrity and digital native talent.
She lives in Los Angeles with her filmmaker husband, young son and grump wiener dog. She loves being a working mom and can often be seen with her nose in a book, cooking dinner for her family or hiding in the bathroom to take conference calls from home.
Joe Spiccia (Attorney, Grancell, Stander, Reubens, Thomas, Kinsey, APC)
Joe Spiccia is an associate litigation attorney at a statewide insurance defense law firm in El Segundo, CA. Joe became a member of the California Bar in 2008. Prior to his current position, Joe advocated for injured employees and represented workers suffering discrimination, harassment, and wrongful terminations at work. He was also a legal clerk and advocate at the Los Angeles City Attorney's Office and the City of Cleveland Department of Law, Criminal Division. Joe earned his law degree at Case Western Reserve University, where he was the student director of a joint program between the school and Big Brothers, Big Sisters, providing mentorship to children within the community. He earned his B.A. in sociology and history at Ohio State University. Joe has a lifelong interest in the emotional and physical effects of food.
Alexis Hyder (Social Impact Strategist, WBUR, ICIC, The Clinton Foundation, MTV)
Alexis Hyder has dedicated her career to helping mission-driven organizations flourish and grow. In roles at WBUR, ICIC, The Clinton Foundation, and MTV, she has advised chief executives and government officials, raised and deployed millions of dollars from foundations and philanthropists, facilitated complex initiatives including Emmy and Peabody Award-winning educational programming, and developed infrastructure to improve operations. Alexis grew up in and around her family's specialty food business.
New York Advisory Board Members
Cricket Azima – Founder and CEO, The Creative Kitchen
Liv Boova – Finance, presently on maternity leave
Angela Deering – Managing Director, Seaport Global
Charlotte Denoyer – Lead Teacher, AmericaCorps
Taylor Durland – Director Next Generation Initiatives, Wilmington Trust
Nancy Easton – Co-Founder/Executive Director, Wellness in the Schools (WITS)
Friso van Reesema – VP Business Development, CipherHealth
Drew Ramsey, MD – Assistant Clinical Professor of Psychiatry, Columbia University, Author