We created our proven Wellness Program to Advance Health Equity. If you're passionate about holistic nutrition, nutrition coaching, preventing chronic diseases, or building a supportive community, FEAST's three-day Health Educator Training is a perfect place to begin.
BECOME A FEAST CERTIFIED HEALTH EDUCATOR
Are you working to improve health in your community? Our three-day Health Educator Training gives you the tools to implement a proven wellness program that creates measurable positive change for individuals and their families.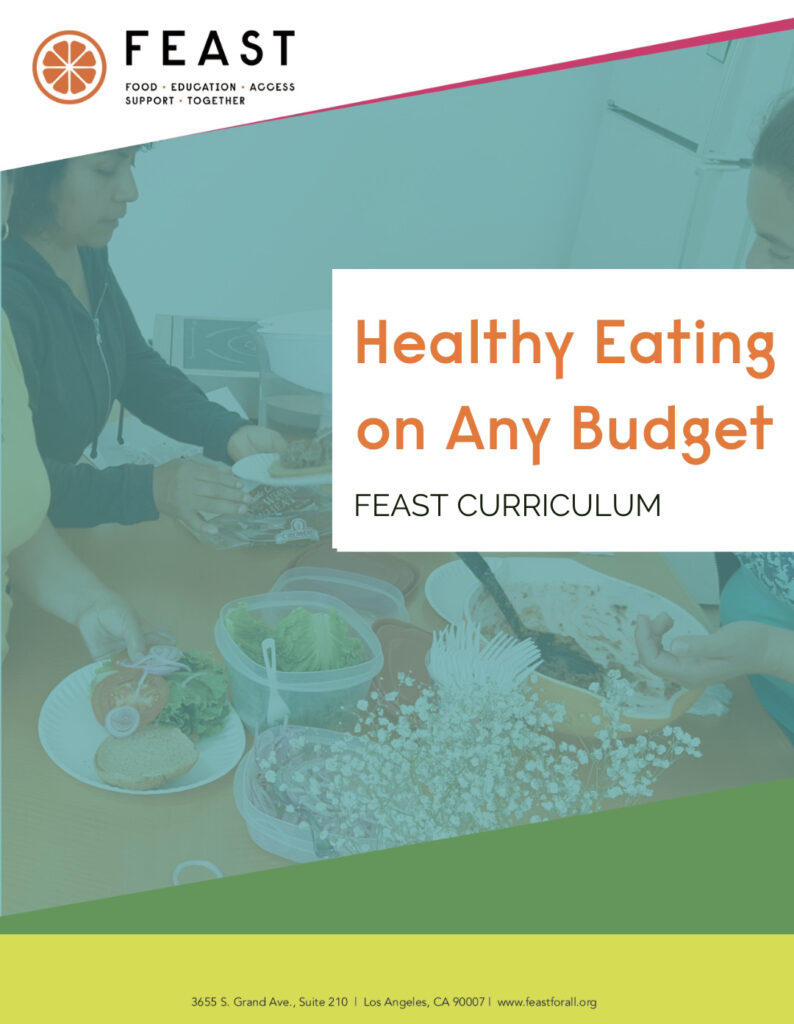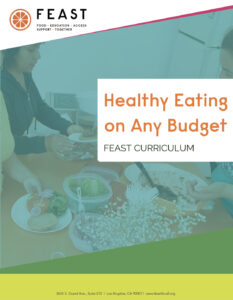 BECOME A HEALTH EDUCATOR TO LEAD FEAST WELLNESS GROUPS IN YOUR COMMUNITY
Our 16-week Wellness Program brings 15 participants together for two hours each week. Each meeting offers nutrition education, recipe demonstrations, and a "sharing circle. As a Health Educator, you will provide a safe, supportive environment where individuals and families come together to work on relationships with, and belief systems about, food and health.
"FEAST has been a change in lifestyle. I've started walking, which is good not just physically, but psychologically because I feel like I'm going somewhere. I also liked getting to know each other. Because of you, I leave class each week with a smile on my face… And, I have to say, my son benefited the most. He lost weight because I was cooking differently, not making as much rice, and making things like quinoa." -FEAST Wellness Program Participant
ABOUT OUR HEALTH EDUCATOR TRAINING
FEAST's Health Educator certification and nutrition education curriculum help professionals who want to promote health in their communities by training them to implement our proven 16-week nutrition & wellness program. 
As a result of the Health Educator Training, you will gain: 
Skills to teach healthy eating habits and support behavior change. 

Experience facilitating a peer support group. 

The ability to coach groups through FEAST's 16-week

nutrition education

and wellness program in your community. 

Increased communication and listening skills.

Membership in FEAST's network of

certified Health Educators.

Access to five consulting hours with a FEAST implementation expert who will help you successfully launch and lead your first program. 
ARE YOU PASSIONATE ABOUT HELPING PEOPLE EAT HEALTHIER AND FEEL LESS ISOLATED?
2023 TRAININGS:
May 17 - 19 | November 1-3
Hybrid training format will be available this year. Contact amy@feastforall.org if interested.

DETAILS ABOUT OUR NEXT TRAINING
Dates: Nov 1-3, 2023
Time: 9am-4pm (Pacific Time)
Location: Zoom
Cost: $375 (scholarships available)
The cost to participate in FEAST's three-day training is $375 per person. This includes the FEAST training manual, content for 5 sample classes with corresponding teaching guide content, recipe ingredients, and more.
Once certified, FEAST Health Educators may purchase FEAST's full curriculum package and user license. For pricing information, please contact our Director of Programs here. This program package contains the full 16-week curriculum, including an 80-page teaching guide, all weekly nutrition education materials (PowerPoint presentations), FEAST recipes, sharing topics, program marketing materials, and data collection tools.
Contact our Program Director to learn more about the training, costs, and scholarship opportunities. 
The health disparities affecting marginalized communities stem from a variety of interrelated factors. While many programs focus on a single intervention, like education, or food access, FEAST provides a unique, holistic model that addresses the physical, emotional, social, and economic contributors to health.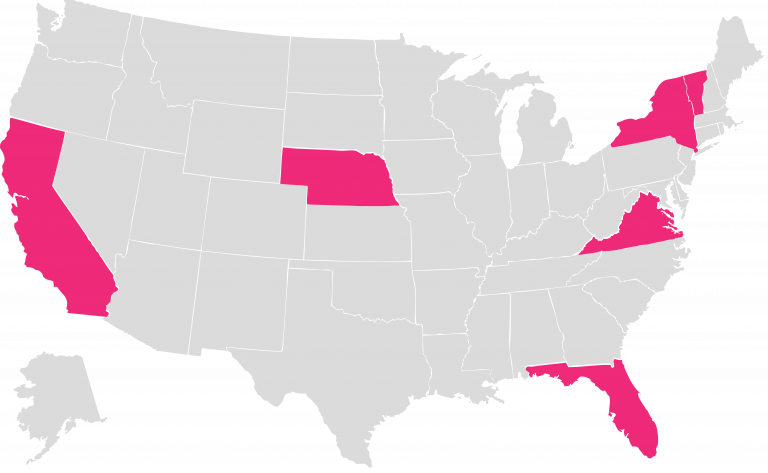 To date, FEAST trained 138 individuals across 6 different states. Trained Health Educators have successfully launched FEAST groups in California, New York City, Nebraska, Virginia, and Vermont.
FREQUENTLY ASKED QUESTIONS
Who should participate in the Health Educator Training?
Many individuals who come to our training are a part of a larger organization with funds to implement health and wellness programs, (i.e. non-profits, healthcare providers, churches, schools, affordable housing organizations, community gardens, etc.). We also have a number of individuals who are independent health coaches and dietitians that attend for continuing education and professional development.
Are there any scholarship opportunities?
Yes. For those who require financial assistance, FEAST has a limited number of scholarships available for the three-day Health Educator training. For more information, complete the form below.
After the training, how long does it take to start a program?
If you're starting completely from scratch, you can expect it will take approximately 6 months to launch a wellness group. The steps to launch a group are: Purchase FEAST nutrition education and social support curriculum materials and licensing rights; Gather program resources, community partnerships, and other key ingredients; Reach out to community members and spread the word; Fill and launch your group.
How much does it cost to implement the program after completing the Health Educator training and purchasing the curriculum?
Approximately $5,000 for one 16-week group with 15 participants. This includes food scholarships for participants, printing promotional materials and participant binders, the program leader's salary, cooking demonstration ingredients, and graduation supplies. The cost can vary depending on if you are able to acquire food that can be substituted for the food scholarship.
Can FEAST help secure funding to implement the wellness program?
Yes. We provide a grant template to everyone who attends the training program. We also have a limited number of grants that we provide directly to FEAST certified Health Educators to help them implement their first group.
Do participants in the wellness program get to take the classes for free or is there a charge?
Yes. The goal is to make the program free of charge, particularly if the program is serving lower income individuals. As part of our program, participants receive a weekly "food scholarship" which can be in the form of a $15 gift card or fresh food.
Additional questions? Contact our Program Director to schedule a chat.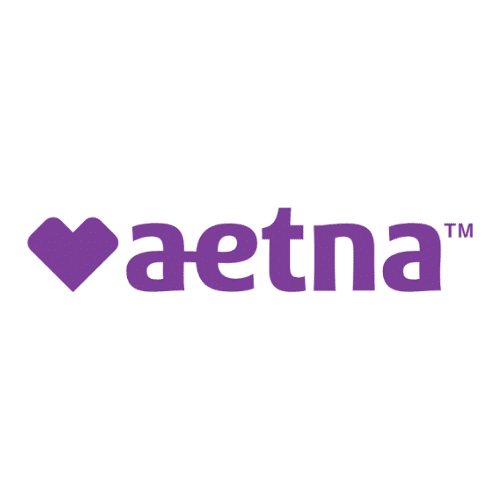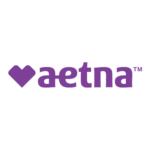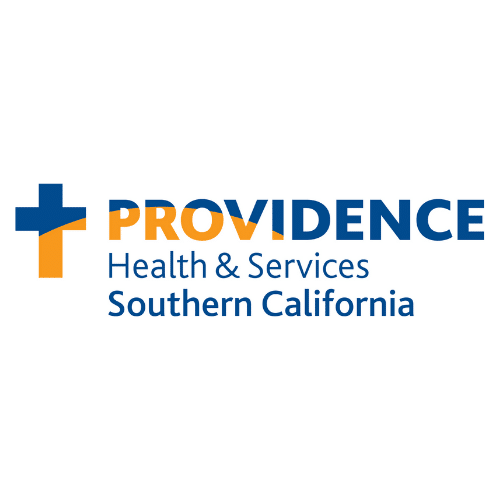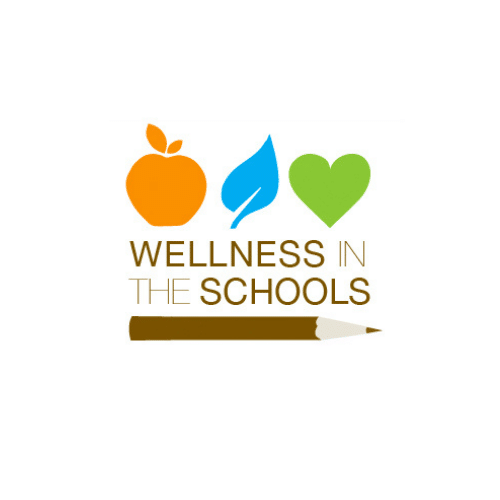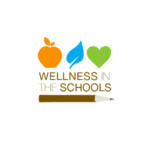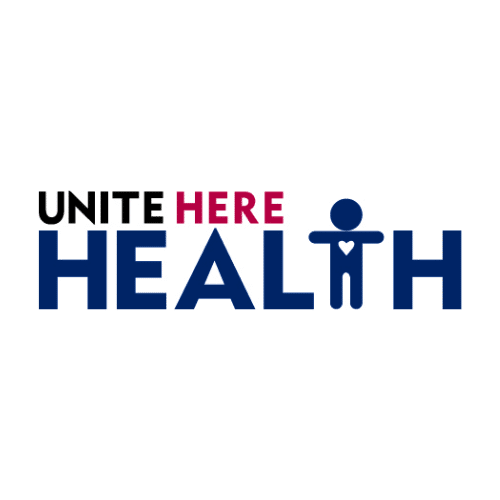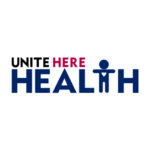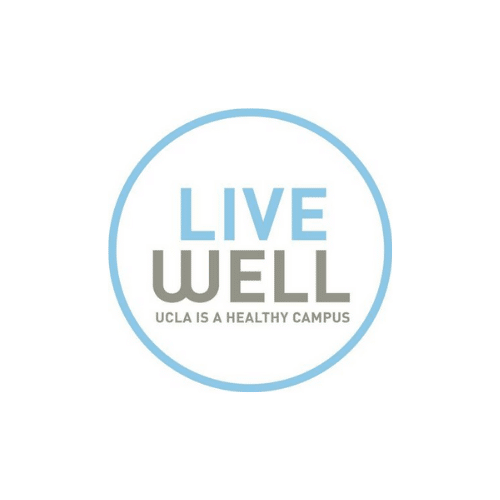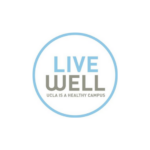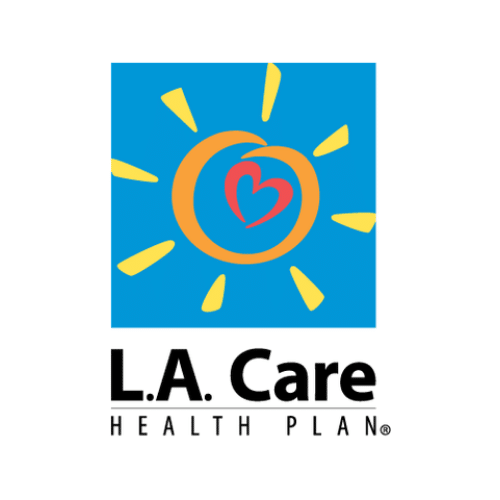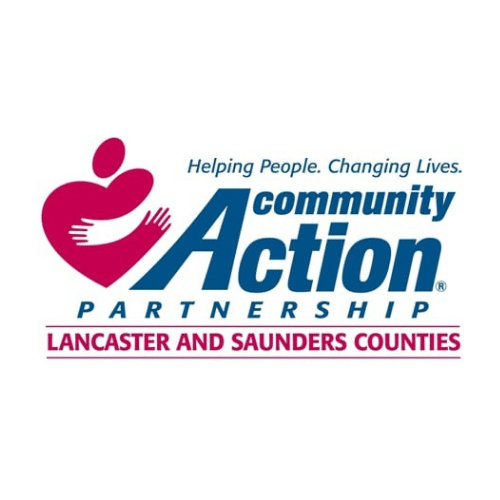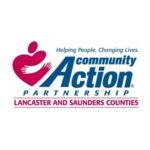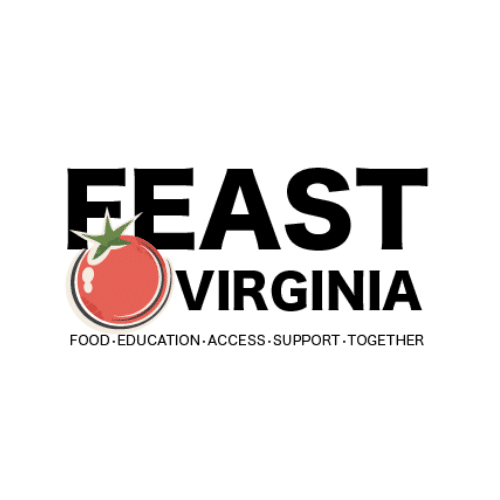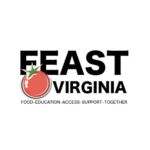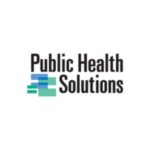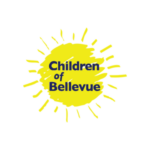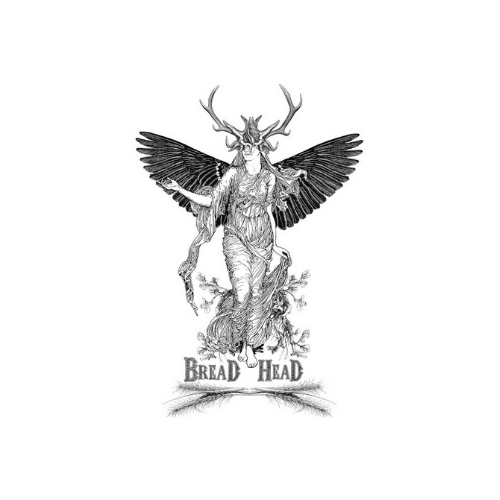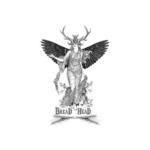 Partner Snapshot: Providence Health.
Since 2017, 22 Community Health Workers from Providence Health participated in FEAST's Health Educator Training. To date, Providence has implemented 22 groups, serving 224 families and 870 additional household members in Los Angeles County. Program outcomes show that individuals make substantial changes physically, mentally, emotionally, and spiritually.
One participant, Maria, lowered her A1c levels by 6.5 points, bringing her A1c down from 14 to 7.5 and reported feeling better energy levels. She started reading nutrition labels before purchasing the products and found recipes simple and easy to prepare. 
HEALTH EDUCATOR TESTIMONIALS
"When I first learned about FEAST I thought there was no way we were going to get parents to sign on for two hours a week. After the training, I found a school that was interested. The thing took off like wildfire. I can't tell you how highly I think of this program. The content is excellent. It really hit the mark with these parents." -Deb, Wellness In the Schools Chef and  FEAST Leader
"We were concerned about rising obesity rates, and our participants wanted to learn how to eat better. I discovered FEAST and knew it was the right fit. No other program had the same food system education. Others focused solely on the individual's behavior, which was helpful, but not enough. The FEAST program is really thoughtfully created. Every week you see people change, they'll say 'I can't believe I'm eating this and I like it." -Sheila, Community Action of Lancaster, Nutrition Coach and FEAST Health Educator Training