Bring FEAST Programs to Your Community
Join FEAST's growing community of teachers who are leading our groups around the country. As explained by a group leader in Nebraska, "FEAST is a comprehensive program that allows participants to not only learn how to eat, but also why they eat a certain way."
By attending a FEAST Leadership Training, you will learn the core principles and techniques that make FEAST a transformational program, and you will walk away prepared to lead FEAST programs in your local community. You will also meet like-minded individuals, build deep connections, and become part of a network of leaders who are passionate about bringing health and wellness programs to all.
Launching a program in your community through our train-the-trainer model begins with these simple steps:
Participate in a 3-day FEAST leadership training
Purchase FEAST curriculum materials and licensing rights
Gather program resources, community partnerships, and other key ingredients
Reach out to community members and spread the word
Fill and launch your group
For more information email: dana@feastforall.org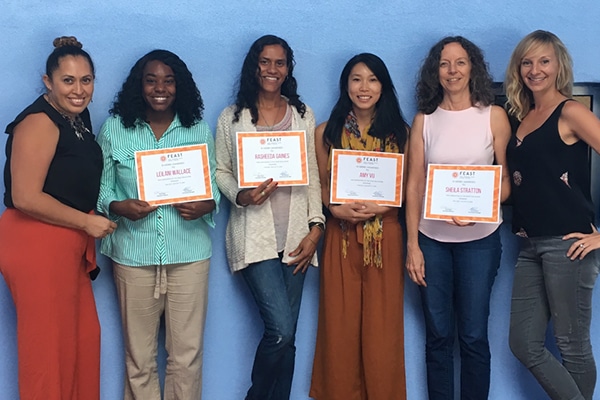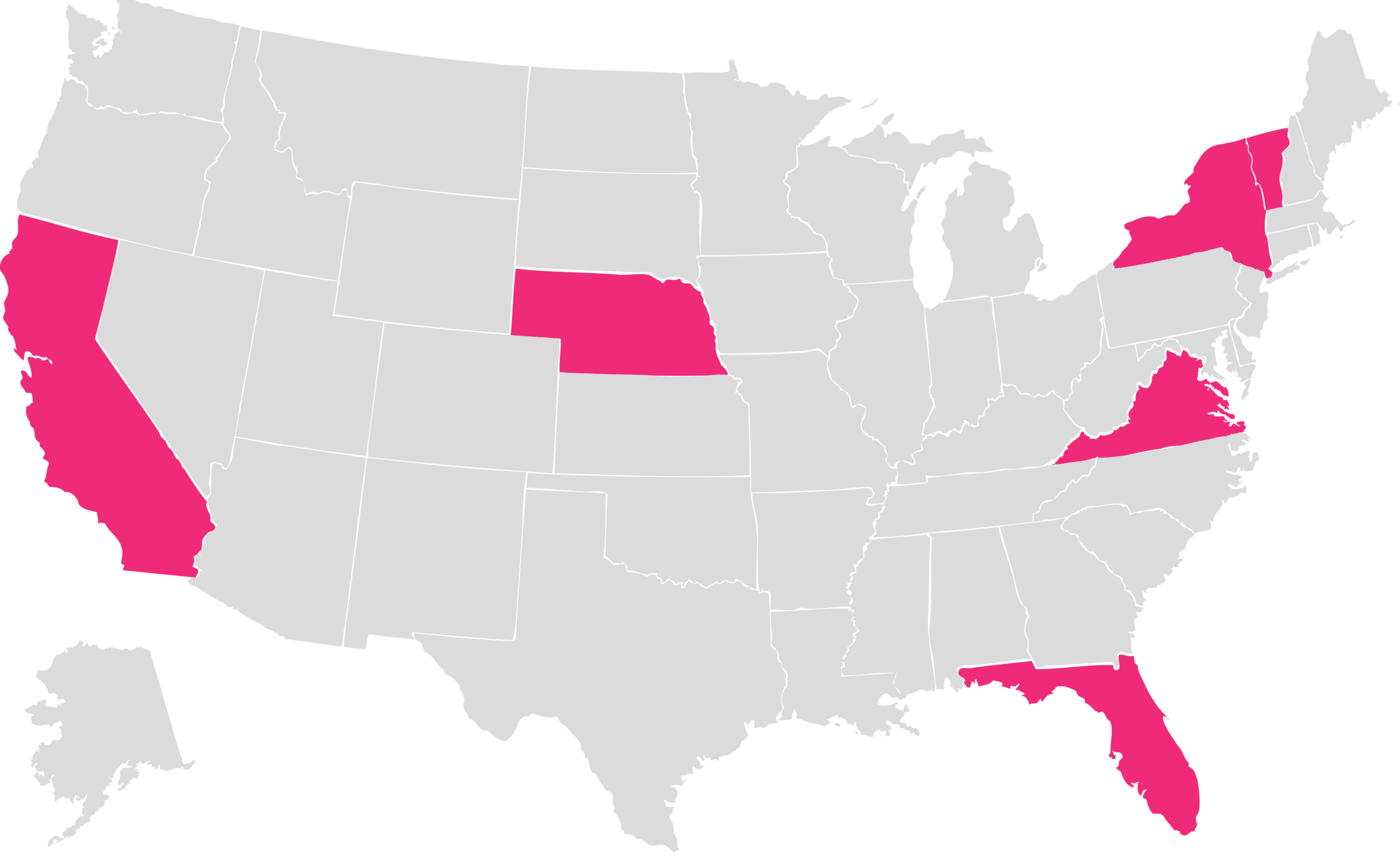 To date, 57 individuals have been trained nationwide across 6 different states. FEAST groups have successfully launched in California, New York City, and Nebraska. Programs in Virginia, Vermont, and Florida are currently in the process of getting started.
FEAST hosts three-day Leadership Trainings in Los Angeles and New York multiple times per year. During training, you will develop invaluable communication and teaching skills and receive a comprehensive teaching guide and training manual, which will prepare you to lead FEAST's core curriculum. You will also meet like-minded individuals, build deep connections, and become part of FEAST's network of leaders who are passionate about health and wellness.
FEAST has challenged me as an educator and has been a great experience for me to improve professionally... I feel more comfortable in that educator role."
- Providence Health Leader, Southern California
"I had such a good feeling about this program when I first discovered it. Every week that passes, you get to see the evidence of change… virtually every week, someone will say 'I can't believe I'm eating this and I like it'"
- Community Action Network Leader, Nebraska
"This program is unique because whatever relationship you have with food, you're going to walk away with a different understanding of it... About four classes in, participants start to show changes. Their appearance and attitude changes, how they share is different. They come in glowing." — Lucia, FEAST Leader, Providence Health Educator
The cost to participate in FEAST's three-day training is $375 per person.
Once certified, FEAST leaders may purchase FEAST's curriculum package and user license. A fee of $625 includes our 80-page teaching guide, all weekly powerpoint presentations, recipes, sharing topics, marketing materials and data collection tools for both the 12- and 16-week FEAST curriculums.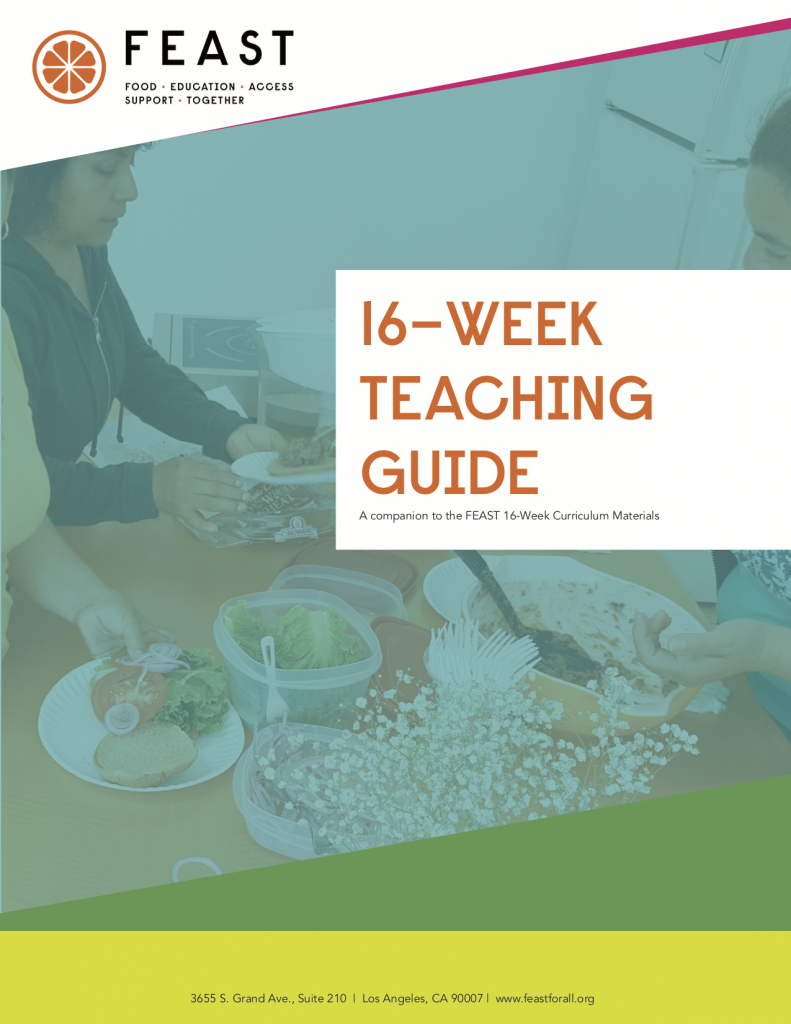 Sign Up for a FEAST Group Leadership Training
If you have questions, would like more info about available training scholarships or are interested in signing up for a FEAST Leadership Training, please contact us!