Executive Director: Ave Lambert (ze/zir/they/them)
As Executive Director, Ave drives FEAST's mission and vision forward by grounding the organization in community, and diversity, equity, inclusion and justice.
Ave is a food systems changemaker with both a culinary and farming background. As an eighth generation Californian, Ave has dedicated themselves to local food justice, serving as an elected member of the San Francisco Food Security Task Force, on several boards including the Hawai'i Food Policy Council and Slow Food San Francisco, advisory councils and committees including ShapeUp San Francisco's Steering Committee & Equity Action Team, and organizing for grassroots campaigns like labeling GMOs, the Women's March and the San Francisco Dyke March. Most recently Ave has spoken on expert panels on Urban Planning, Urban Agriculture and Food Justice at UCLA and was featured at the Anderson Graduate School of Business Management's Impact Week: Social Determinants of Health on the future of LA2050. They spoke for the Arkansas Governor's School at AR Tech on Equitable Food Access and helped researchers at USC complete a "Food System Map" of LA County to inform interventions. In their previous Director roles at organizations including Farming Hope and Foodwise formerly the Center for Urban Education about Sustainable Agriculture (CUESA), Ave championed food as medicine and sovereignty, developed curriculum, programming and funding models for eliminating food insecurity that dismantled systems of oppression like institutionalized racism, poverty, disease and mental illness.
Ave holds a Master's in Global Leadership and Sustainable Development from Hawaii Pacific University, with a Bachelor's in International Studies and Business from the University of Washington. Their Master's thesis featured MA'O organic farm as an innovative solution to removing barriers to access in the food apartheid area of Wai'anae, Oahu. Supportive practices for Ave include breathwork, grief work and various healing modalities and ceremony in community with other teachers. Ave is an ocean swimmer and public speaker, and is trained in facilitation and storytelling with groups like the Food Culture Collective (formerly Real Food Real Stories), for real change via radical self-acceptance, interconnectedness, mutual aid and community care.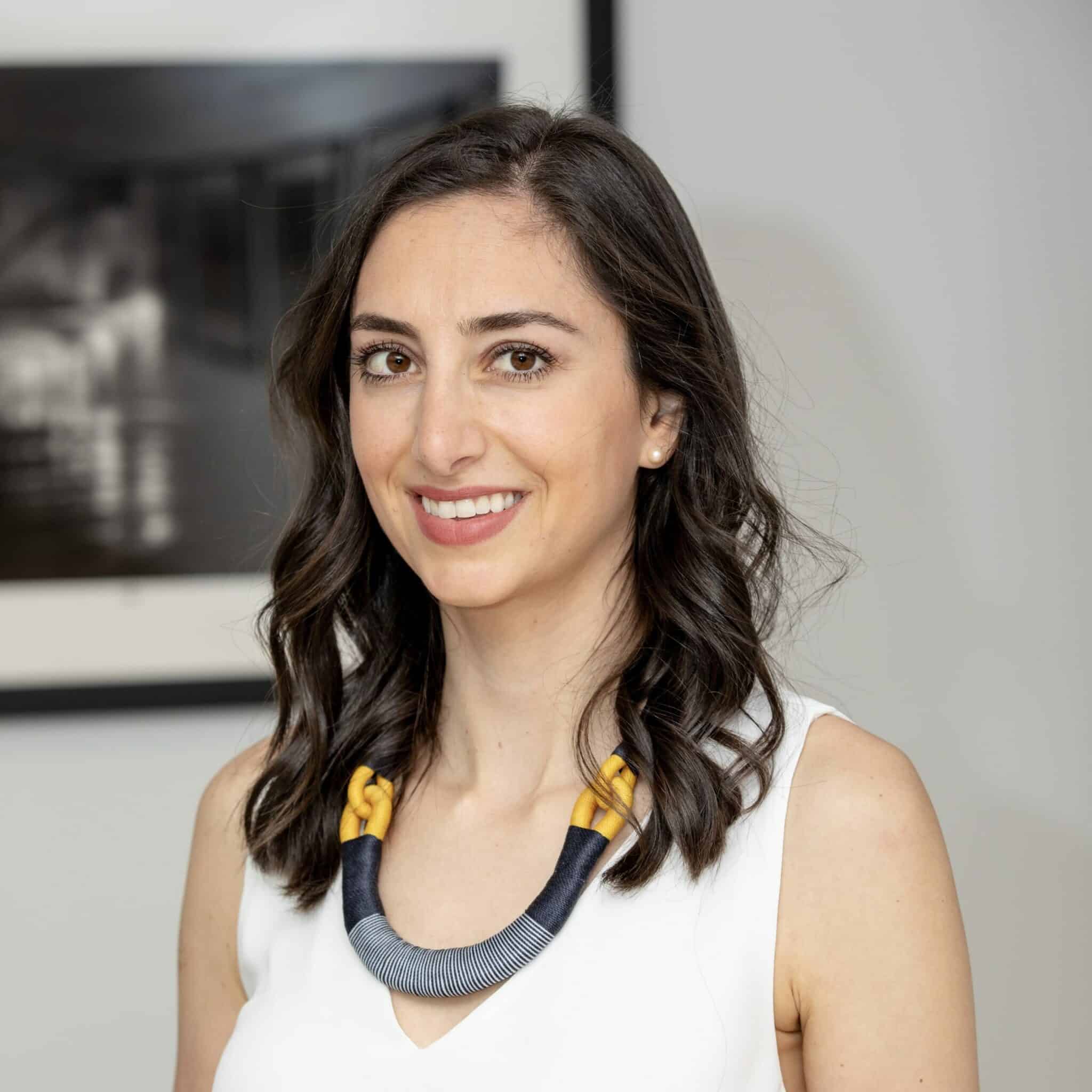 Director of Operations: Sydney Zetune (she/her)
As FEAST's Director of Operations, Sydney oversees operational excellence through the implementation of financial, programmatic and partnership management systems, and strategic planning to support sustainable growth.
Growing up in Mexico, Sydney developed a deep understanding of the role food plays in culture, family connection, and health. She received a Masters of Public Administration from Columbia University and a Bachelor of Science in Economics from Universidad Iberoamericana in Mexico City. While pursuing her masters program, Sydney found her passion for food systems through her work consulting for the InterAmerican Development Bank in a project aimed at improving the resiliency of the coffee production sector in Peru. She has held various positions including being a Sr. Underwriter at Accion East, working as a Data Analyst at Ziprecruiter, and running her own business in the CPG space, bringing experience from both the non-profit and private sectors.
In her free time, Sydney enjoys cooking, reading, spending time with her family, and teaching culinary nutrition classes and workshops.
Director of Development: Jasmine Hill (she/her)
As FEAST's Director of Development, Jasmine is responsible for overseeing fundraising activities that support sustainability and capacity for growth, along with ensuring that FEAST's key messages are appropriately curated.
Jasmine brings fundraising experience in healthcare and higher education, with a passion for increasing access in underserved communities. She brings expertise in annual giving, donor data and analytics and streamlining development operations to support fundraising campaigns.
She earned her undergraduate degree in Geography and Women's Studies, from the University of California, Los Angeles (UCLA) and a Master's in English from National University. Jasmine is a native of Compton, CA and is committed to public service as an active member of Delta Sigma Theta, Sorority Inc. In her free time, she enjoys traveling, live music and exploring Los Angeles.
Director of Programs: Amy Vu (she/her)
As Director of Programs, Amy leads the Programs team and is responsible for improving health outcomes through the implementation of FEAST's Wellness, Family Feeding, and Food Access programs.
Amy is a registered dietitian with a Master's in Public Health from the CUNY School of Public Health and Health Policy. Growing up as a first-generation Chinese American, she learned at a very young age about how the role food plays in connecting health, identity, and community. While pursuing her masters degree in New York City, she worked as a Nutritionist at Harlem Children's Zone, leading family-based obesity prevention programs through the Healthy Harlem initiative. After obtaining her degree, she was accepted into the NYC Small Business Services Neighborhood 360 Fellowship program where she led the community engagement strategy to develop nutrition programs in the new Essex Street Market's demonstration kitchen. In her spare time, she enjoys reading, cooking, and rock climbing.
Communications and Development Manager: Shannon McDermott (she/her)
As Communications and Development Manager, Shannon is responsible for spreading awareness about FEAST and helping the organization grow through fundraising initiatives.
Shannon is passionate about using her background in the private sector to create a positive impact in the world. While pursuing an MBA and MA in International Development from the University of Denver, she served as a marketing and business development consultant for various non-profits including Population Services International and The Zorig Foundation. After earning her degrees, Shannon spent three years at the consumer packaged goods company, Henkel where she introduced design thinking and led an innovation program that both solved business problems and created a culture of collaboration. In her free time, Shannon volunteers for The Good Listening Project. She loves travel, art, hiking, horseback riding, and yoga.
Family and Alumni Engagement Manager: Ana Guzman (she/her)
As Family and Alumni Engagement Manager, Ana leads our food access initiatives and connects community members with FEAST's programs and services.
Ana brings years of community leadership experience to FEAST's organizational team. Her leadership roles have included chairperson for the English Learners Advisory Committee, and chairperson for the School Site Council. Additionally, she has served as a translator, LAUSD district meetings representative, and parent board member for the Alliance Board of Directors. A graduate of the second FEAST group, Ana immediately established new partnerships with local schools and community centers, helping to spread FEAST's programs to additional neighborhoods in South LA. She has served as a FEAST group leader, organizer and recruiter, assisted with translating FEAST's program into Spanish, and now focuses on broadening our programing and deepening relationships with current Group members and alumni.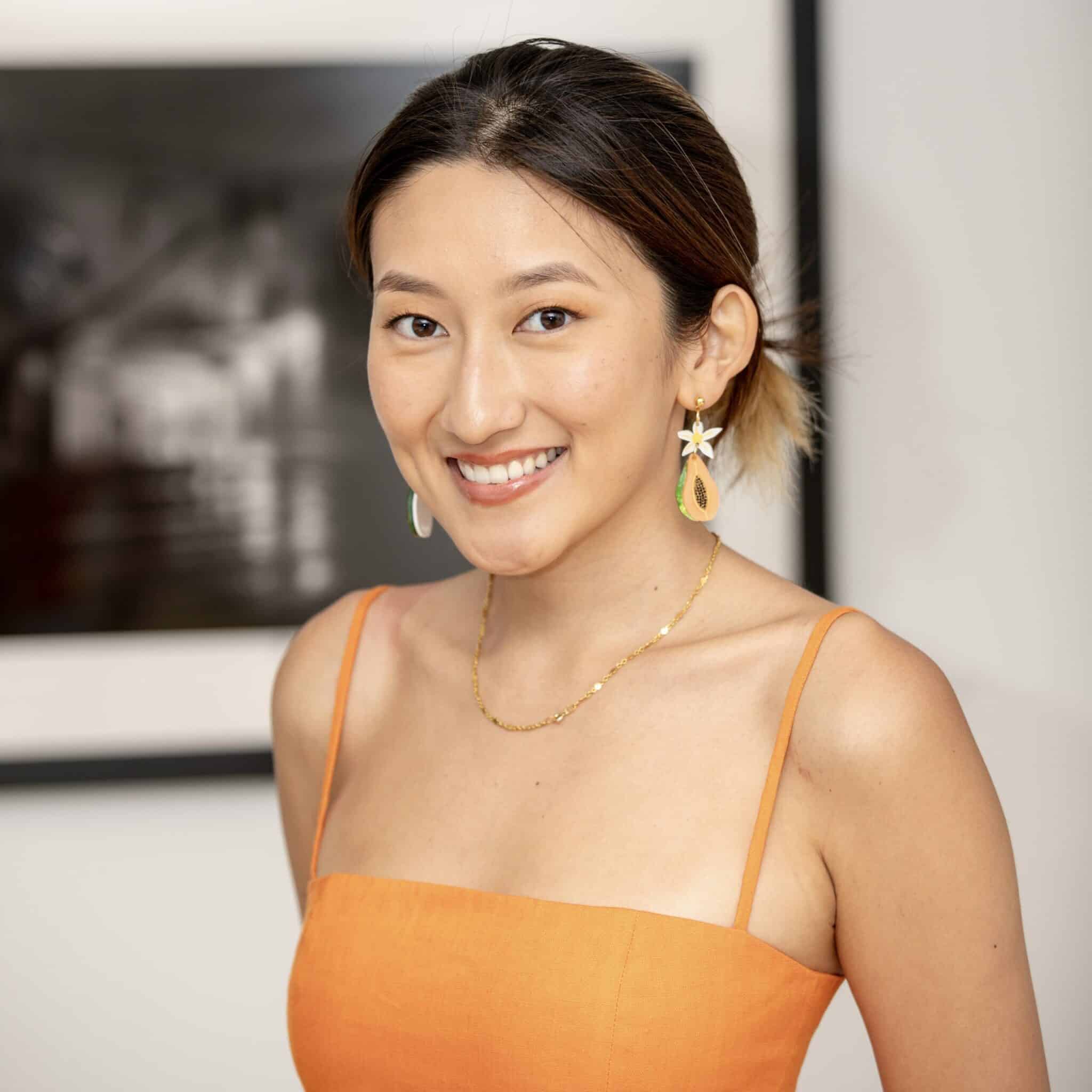 Communications Manager: Isa Yu (she/her)
As the Communication Manager at FEAST, Isa plays a vital role in increasing awareness of FEAST's work, mission, and vision.
Born and raised in Guam, Isa's commitment to community-driven initiatives began at Mariana's Homegrown Habitat, where the team received a grant from the USDA to enhance food security among Guam's Manåmko' (elderly) population. She has continued to work closely with communities to promote better health outcomes through sustainable food practices. Isa is an alumnus of the University of Southern California and holds a Bachelor's degree in International relations and a minor in Chinese for the Professions. She is passionate about community healing, food justice, and environmental sustainability. Additionally, she loves songwriting, hiking, aquascape, and exploring new places.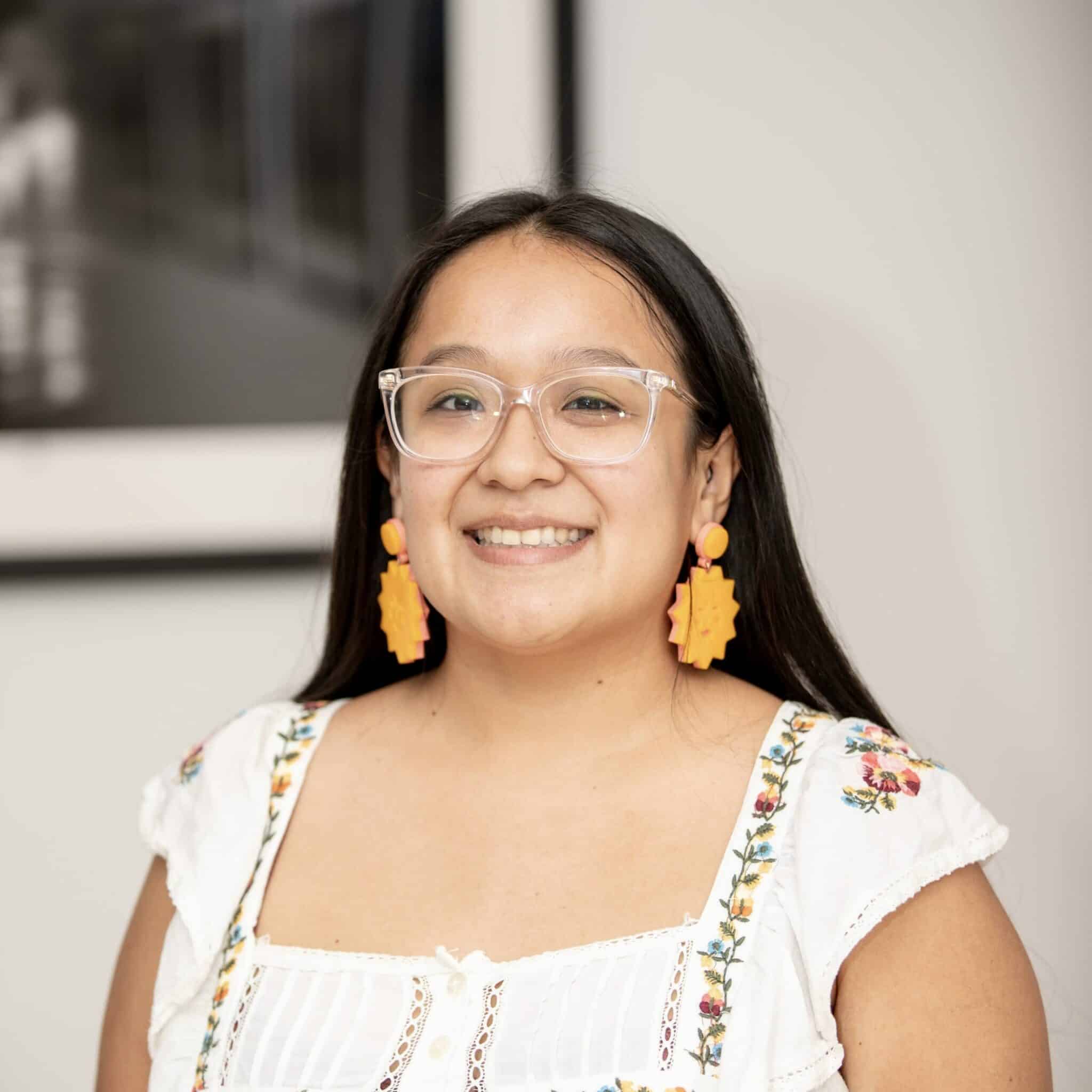 Project Coordinator: Liency Barboza (she/her)
As Project Coordinator, Liency supports the long term growth and impact of FEAST programming by ensuring projects are organized and in alignment with organizational goals.
Liency is a born and raised Los Angeles native and is dedicated to connecting marginalized communities with the necessary resources, tools, and information to thrive. She received a Masters in Public Administration from CSU Los Angeles and a Bachelors of Arts in English from Mount St. Mary's University. During her time in college, Liency found her bigger purpose: uplift, honor, and care for children by actively participating and engaging in the better world that they deserve. She has served in supportive roles at various non profits through Los Angeles including Human IT and the Alliance for Children's Rights. In her free time, Liency enjoys reading, road trips, and spoiling her first dog, Bubba.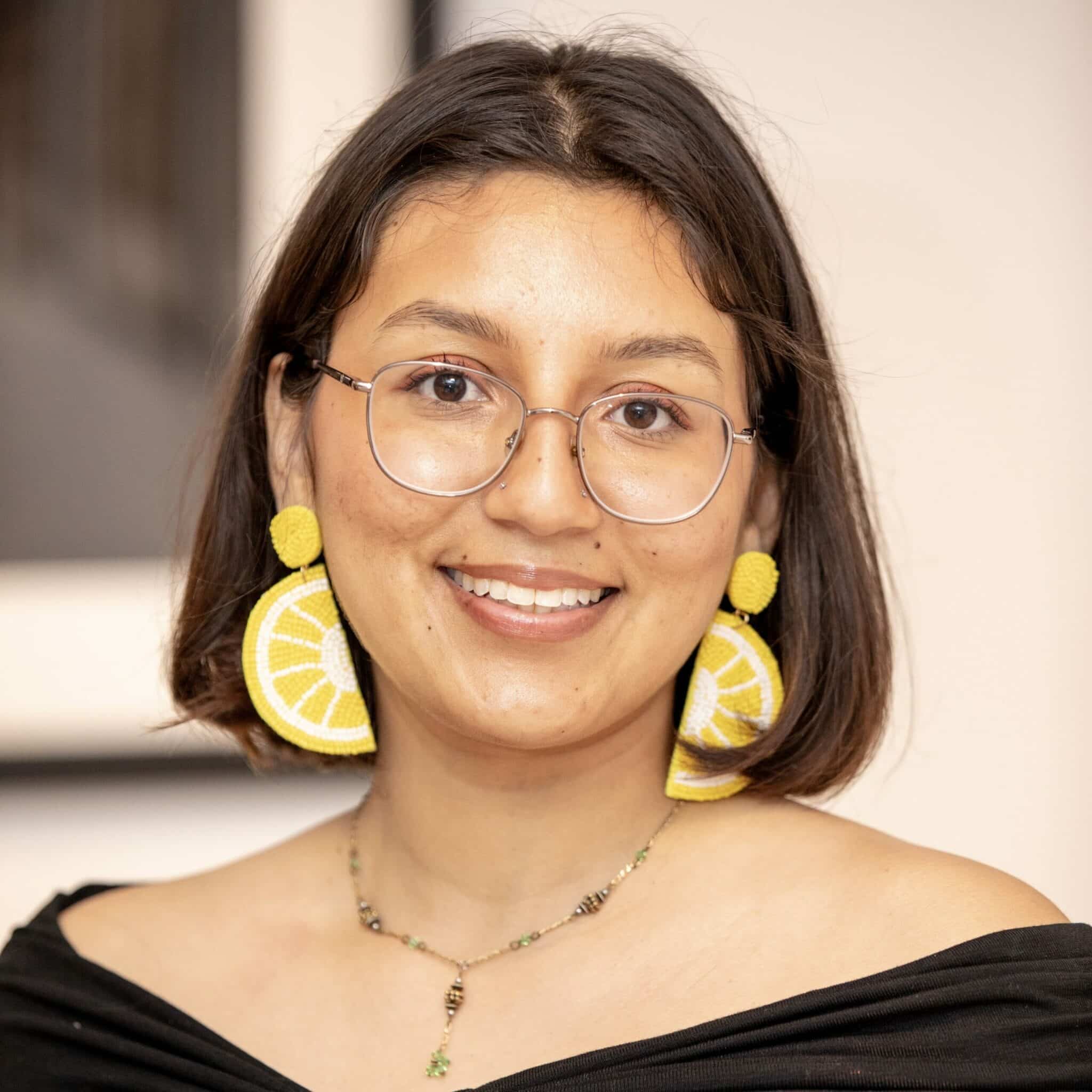 Program Manager: Marlene Vega (they/them/she/her)
As FEAST's Program Manager, Marlene builds and supports relationships between FEAST and neighborhood organizations.
Marlene was born and raised in the San Fernando Valley. Inspired by their experiences growing up as a first generation Mexican-American, Marlene earned their B.S. in Community and Regional Development from the University of California, Davis and certificate in Sustainability from the UCLA Extension. Marlene is an experienced community educator, mental health advocate, and community engagement coordinator who's been involved with a diverse range of organizations such as the Los Angeles Food Policy Council, Shift Our Ways Collective, the Aggie Compass Basic Needs Center, and MySafe:LA.
Marlene is a passionate land steward working towards an equitable and inclusive future for resilient and thriving communities through food justice, youth empowerment, and sustainable practices. In their free time, Marlene enjoys hiking with their two dogs, ceramics, reading and gardening.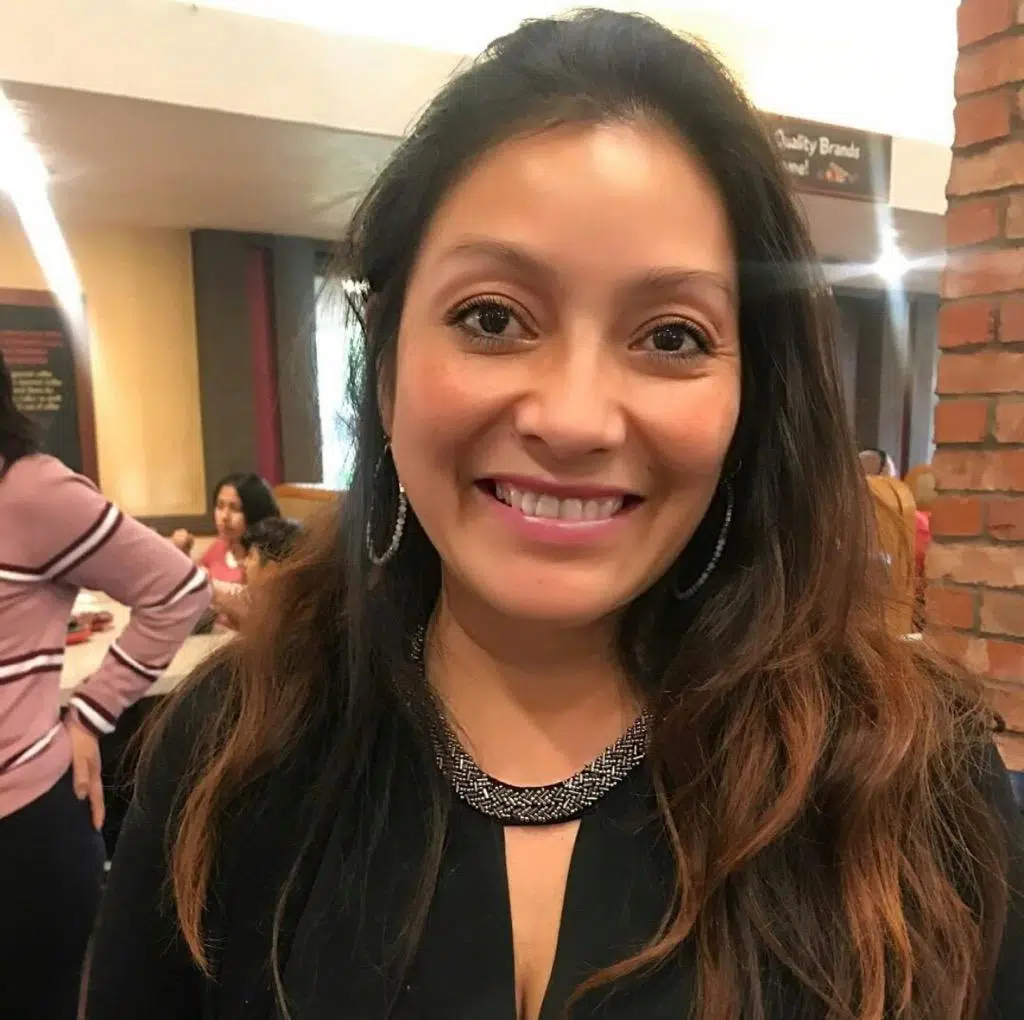 Gilda Sion, Health Educator
Gilda is a graduate of Esperanza's Community Health Promotores Training program and a FEAST Group Leader since 2015. In addition to FEAST, Gilda provides workshop to the community on topics such as Mental Health (DMH). She is also a Community Health Worker with the National Health Foundation  helping to enroll individuals into Cal/Fresh and EBT.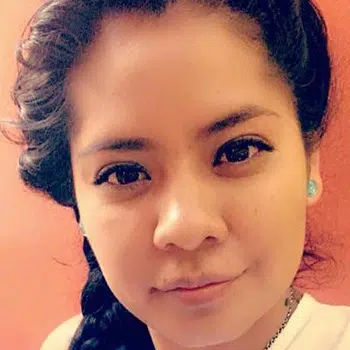 Maria Thalia Carmona, Community Health Promoter - Esperanza Community Housing