This recipe is a FEAST favorite! A creamy, flavorful, and comforting soup that can be served hot or cold.
(Serves 6)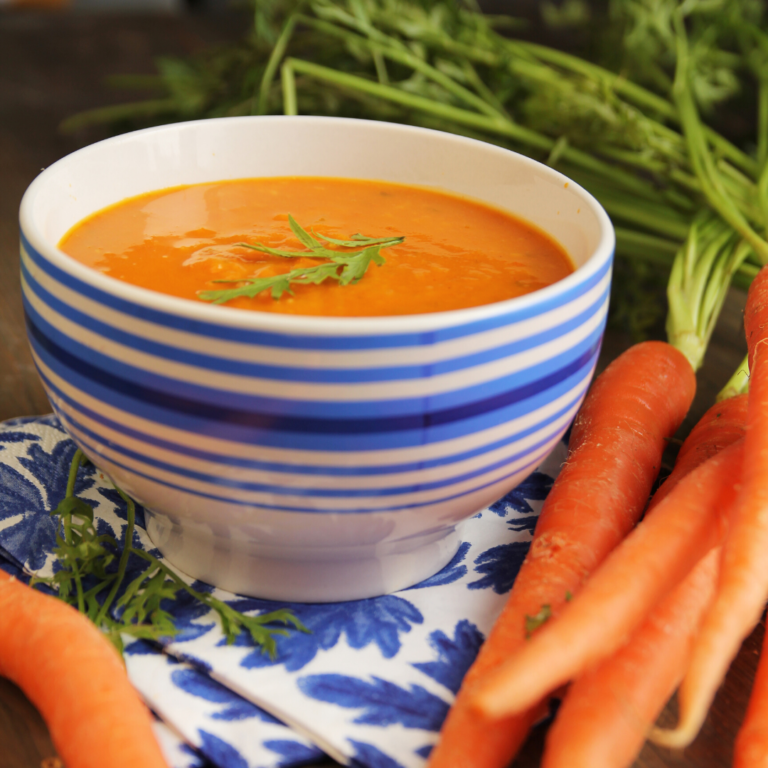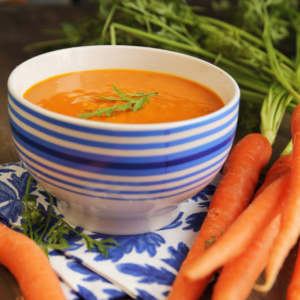 Ingredients
2 tablespoons olive oil
1 pound carrots, peeled, chopped (about 2.5 cups)
1 large white onion, chopped
1 tablespoon chopped garlic
1 ½ teaspoons ground cumin
¼ teaspoon dried crushed red pepper
3 cups (or more) canned low-salt vegetable broth
1 can unsweetened coconut milk
2 tablespoons fresh lime juice
2 tablespoons chopped fresh cilantro
2 teaspoons grated lime peel
Recipe Preparation
Heat oil in heavy large pot over medium-high heat. Add carrots and onion; sauté until onion begins to soften but not brown, about 5 minutes.
Add garlic; sauté 1 minute. Add cumin and crushed red pepper; sauté 30 seconds longer. Add the broth. Bring to boil. Reduce heat and simmer uncovered until vegetables are very tender, about 25 minutes.
Add the coconut milk and heat until just warm.
Puree soup in blender until smooth.
Serve the soup warm, or chill it for at least 4 hours, or overnight and enjoy cold.
Before serving: Stir lime juice into soup. Season with salt and pepper. Sprinkle with cilantro and lime peel.