Everyone loves a pasta salad and unlike regular pasta, whole wheat pasta has fiber! Look on the back of the package—3 grams of fiber or more is best! This recipe is loaded with fiber from the pasta, and protein from garbanzo beans. We hope you enjoy this filling salad recipe.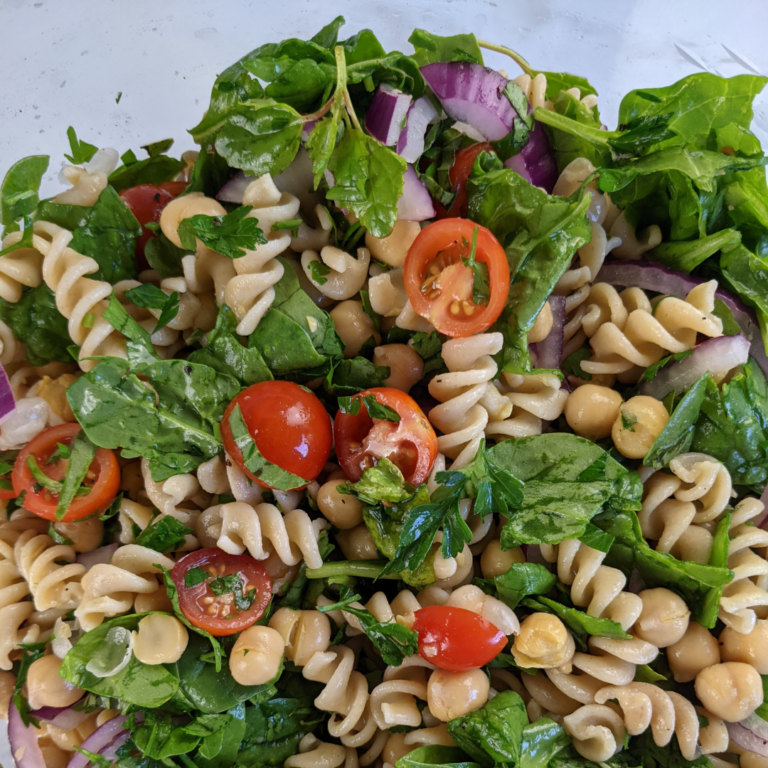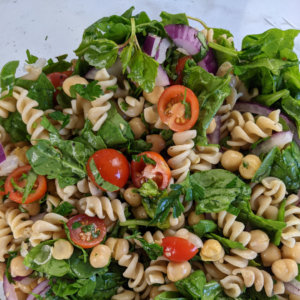 Serves 6
Ingredients
1 pound whole-wheat pasta of choice
1 can low-sodium garbanzo beans, drained
1 cup halved cherry tomatoes
1 cup fresh spinach
1/2 purple onion, thinly sliced
1 avocado, sliced (optional)
1/3 cup lemon juice (from 2 large lemons)
1/3 cup water or low sodium broth of choice, as needed to moisten
Fresh herbs like parsley or basil
Recipe Preparation
Cook pasta according to package directions.
Drain and rinse pasta in cool water.
Combine pasta and remaining ingredients in a large bowl and mix well. Season with salt and freshly ground black pepper. For best taste, refrigerate for a few hours before serving.
Enjoy!