Did you know one medium-sized red bell pepper contains 169% of the RDA for vitamin C? Bell peppers are one of the richest dietary sources of this essential nutrient.
(Serves 6)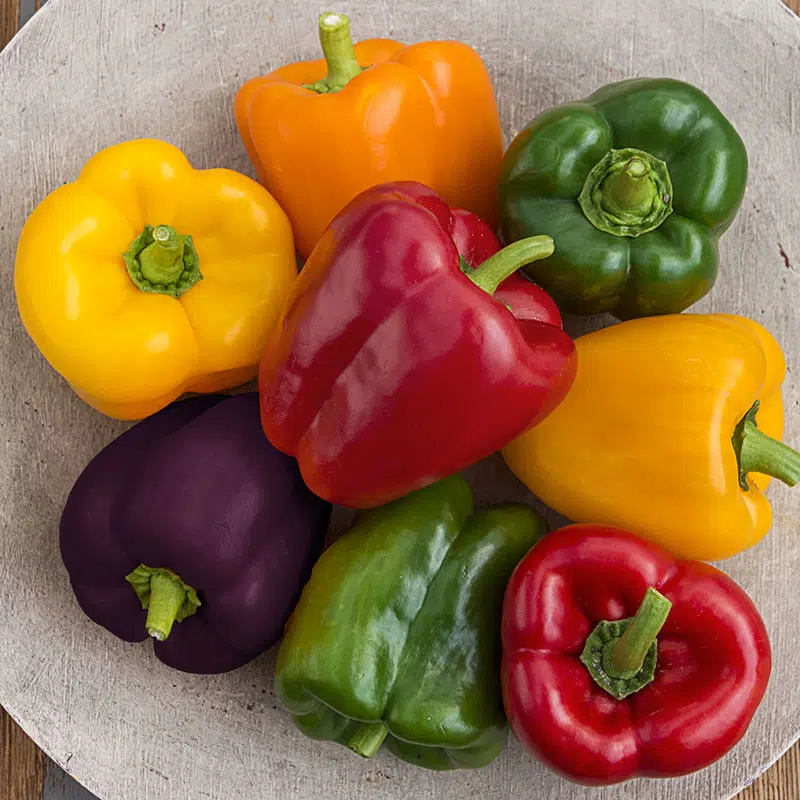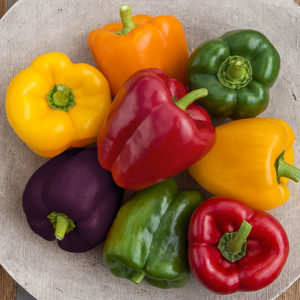 Ingredients
1 cup quinoa, cooked

4 whole bell peppers

1 onion (white), peeled and chopped

2 garlic cloves, minced

1 carrot, chopped or cubed

2 zucchini, chopped or cubed

2 Roma tomatoes, chopped

1 cup baby spinach, roughly chopped (optional)

1 Tbsp olive oil

1 cup parsley, chopped

Salt and pepper, to taste
Recipe Preparation
Make 1 cup of quinoa according to package instructions. Once it is cooked, fluff with a fork and set aside.

Meanwhile, keeping the bell pepper whole, cut the top off of each pepper, and set the top aside. Remove the seeds.  

Place a steamer basket in a large pot with enough water to fill just below the bottom of the steamer.

Arrange the four bell peppers and their tops inside the steamer basket. Cook, covered, over high heat until just tender, about 6 - 8 minutes.

Remove the pot from the heat, and also remove the lid to ensure they stop cooking.

In a large sauté pan, heat the oil and add the onion. Cook until transparent, about 5 minutes. Add the garlic and cook one minute more.  

Add the carrot, zucchini, tomatoes, and spinach. Cover and cook 3 - 5 minutes, until the vegetables are tender.

Remove the cover and cook for one more minute, or until any extra liquid evaporates. Season with salt and pepper.

Chop the tops of the bell peppers, and add to the mixed vegetables. Then, mix the cooked vegetables with the quinoa. Add the parsley and toss to combine.

Fill the bell peppers with the vegetable and quinoa mixture.

Serve and enjoy!