This refreshing dish serves an abundance of flavors and textures! Enjoy this rainbow salad by L-Nutra in honor of FEAST's Week of Wellness!
(Serves Two)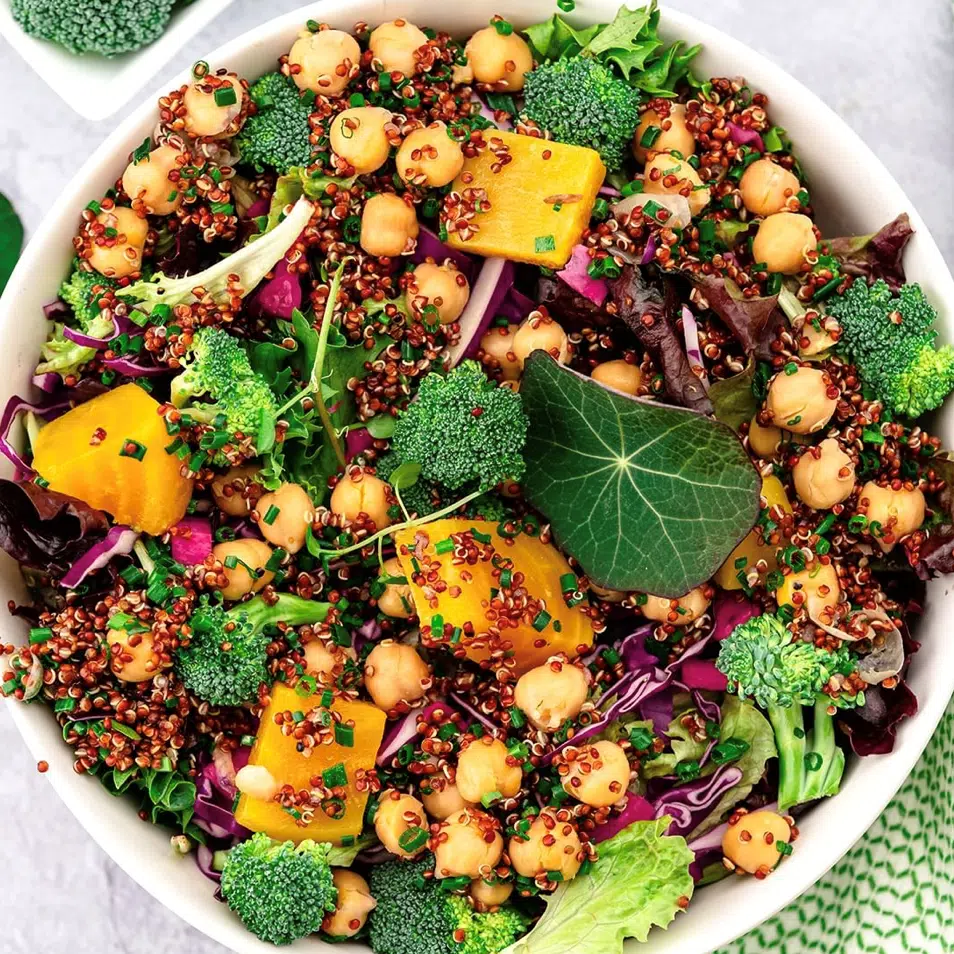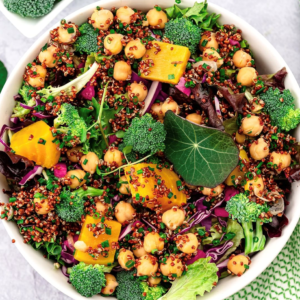 Salad Ingredients
2 cups mixed greens, roughly chopped
1 cup red cabbage, sliced thinly
1/2 cups brussels sprouts, shaved
1/2 cup chickpeas from a can, rinsed and drained
1/2 cup quinoa, cooked
1/4 cup beets, peeled and steamed
1/4 cup broccoli florets, diced
Champagne Vinaigrette Ingredients
1 tbsp olive oil
1 tbsp dijon mustard
1 tbsp red wine vinegar
salt and pepper to taste
Recipe Preparation
Add all salad ingredients in a  medium-sized bowl until combined well.
Toss salad with champagne vinaigrette until all ingredients are coated.
Serve immediately and enjoy!