Packed with protein and chock full of hearty greens, this substantial dish comes together quickly for an at-home brunch or a quick weeknight meal. As a bonus, the leftovers hold up beautifully and make a great lunch the next day. Enjoy Bowery's Baby Kale Power Green Frittata recipe in honor of FEAST's Week of Wellness!
(Serves 6-8)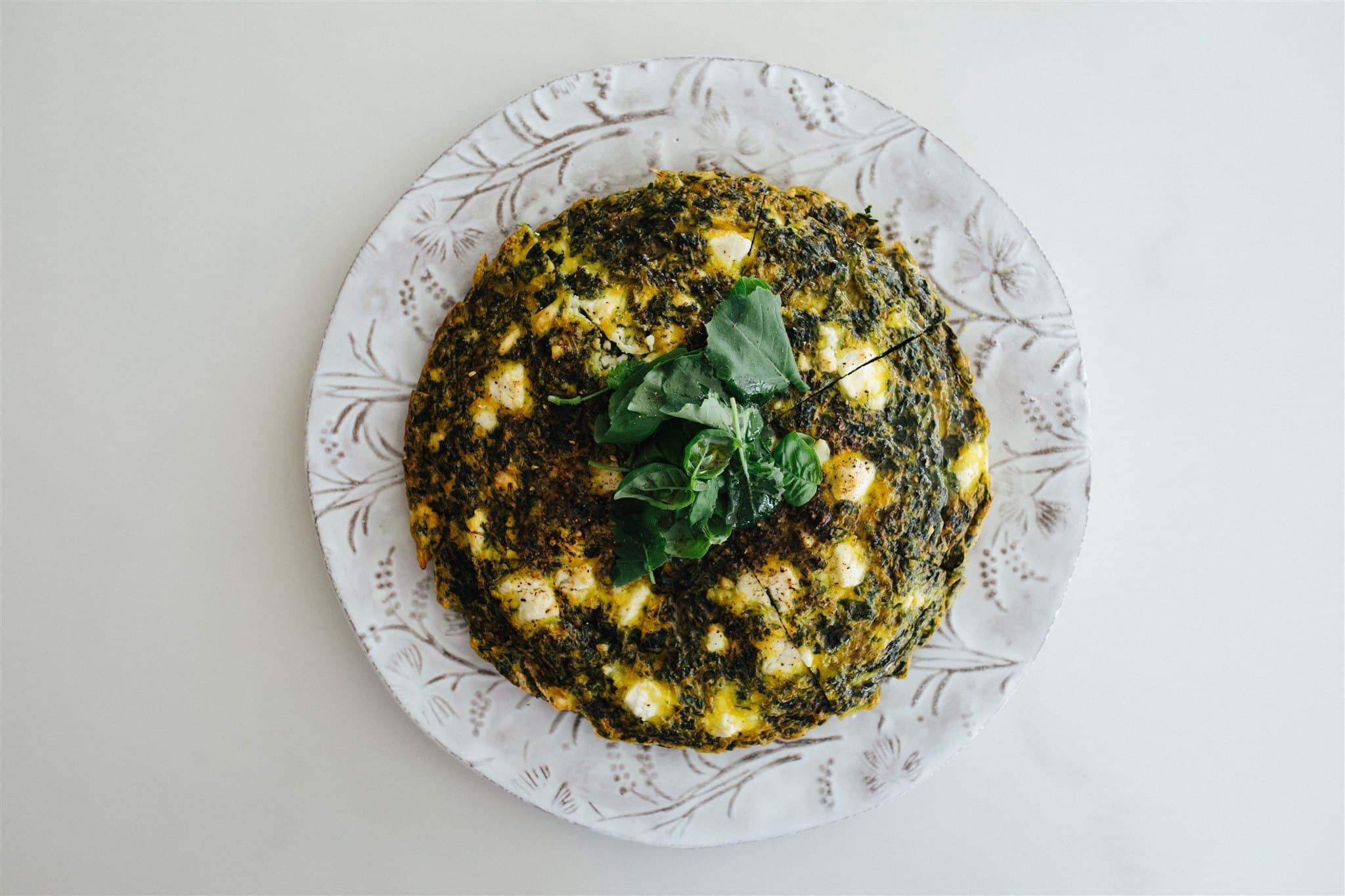 Ingredients
3 tablespoons olive oil, plus more for greasing
Bowery Baby Kale, 4 oz, chopped
Spinach, 4 oz, roughly chopped
½ teaspoon ground allspice
½ teaspoon ground cumin
½ teaspoon onion powder
¼ teaspoon cayenne
½ cup sheep's milk feta, crumbled
½ cup Bowery Basil, chopped
10 eggs
Salt and freshly ground black pepper, to taste
Recipe Preparation
Preheat the oven to 400ºF.
In a large sauté pan, heat oil. Add kale and sweat, 3 to 5 minutes. Add spinach, allspice, cumin, onion powder, and cayenne and cook until fragrant, 2 minutes. Turn off heat and stir in feta and basil. Set aside and let the veggies completely cool.
In a large bowl, whisk eggs, then stir in cooled sauté mixture and season with salt and pepper to taste.
In a greased, oven-safe, non-stick deep-dish pan, add egg mixture and bake until the center is set, 30 to 40 minutes.
Let the frittata cool for 5 minutes and then cut into 6 to 8 slices.