Los Angeles Program Update
In 2019, FEAST directly implemented 16 groups in Los Angeles in close partnership with local schools, community centers, residences, corporations, hospitals and wellness centers.
Each of our program graduates have the essential cooking and shopping skills necessary to make healthy food choices on a limited budget, and they pass this knowledge on to their children and family members, creating healthier families, one meal at a time. This year, more than 1,000 Angelinos are now empowered to live sustainably healthier lives.
Graduate and Community Classes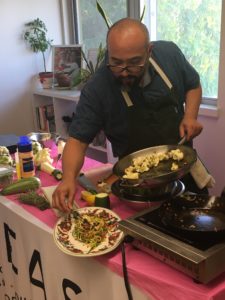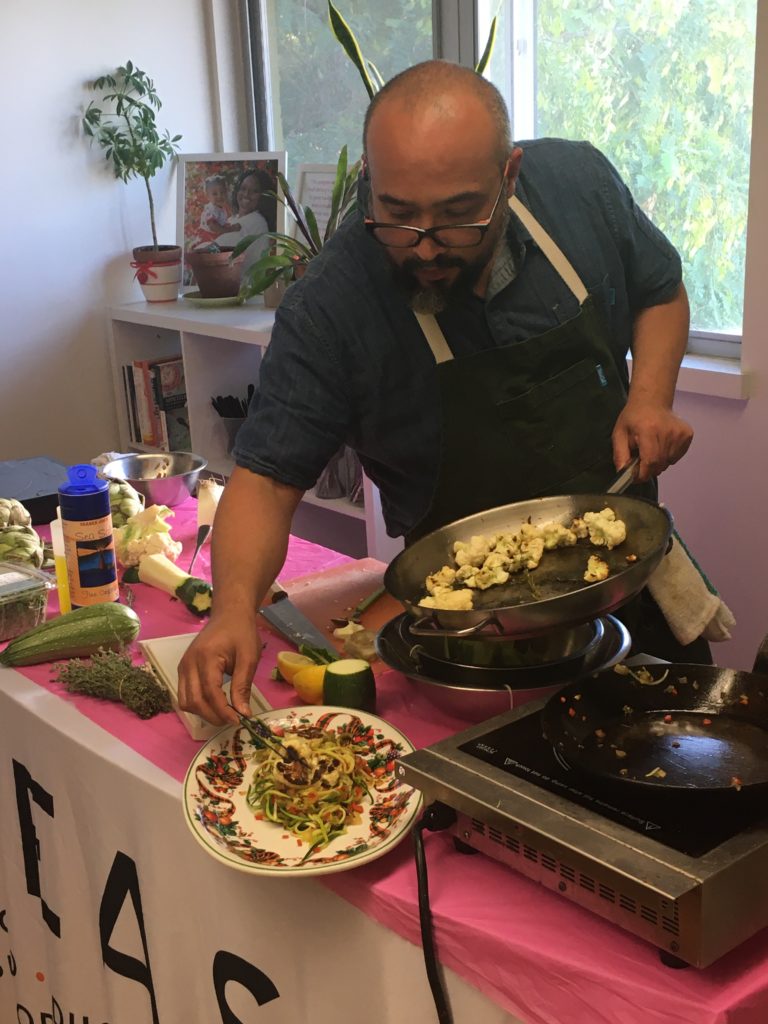 In addition to our core curriculum, FEAST also expanded our graduate engagement programs to include more fitness activities and weekly cooking demonstrations. 1,000 participants, including program graduates, family members and neighbors attended these events, led by FEAST's Community Manager, Ana Guzman, and a team of interns and volunteers.
During one of our weekly community cooking classes, we had a very special guest chef, Holbox's Gilberto Cetina join us. He taught a FULL room of FEAST participants about how to cook artichokes, sofritas and veggie tacos and even brought in fresh masa to make fresh corn tortillas!
FEAST's impact this past year in Los Angeles communities wouldn't have been possible without the generous gifts from our donors, partners and supporting foundations including The NoVo Foundation, Ralph's and Food 4 Less, The Mental Insight Foundation, Queenscare, The USC Good Neighbors Fund, The Annenberg Foundation, The Weingart Foundation, Sprouts Healthy Communities Foundation, The Clif Bar Family Foundation, The Shaheen Foundation, and The LA Breakfast Club.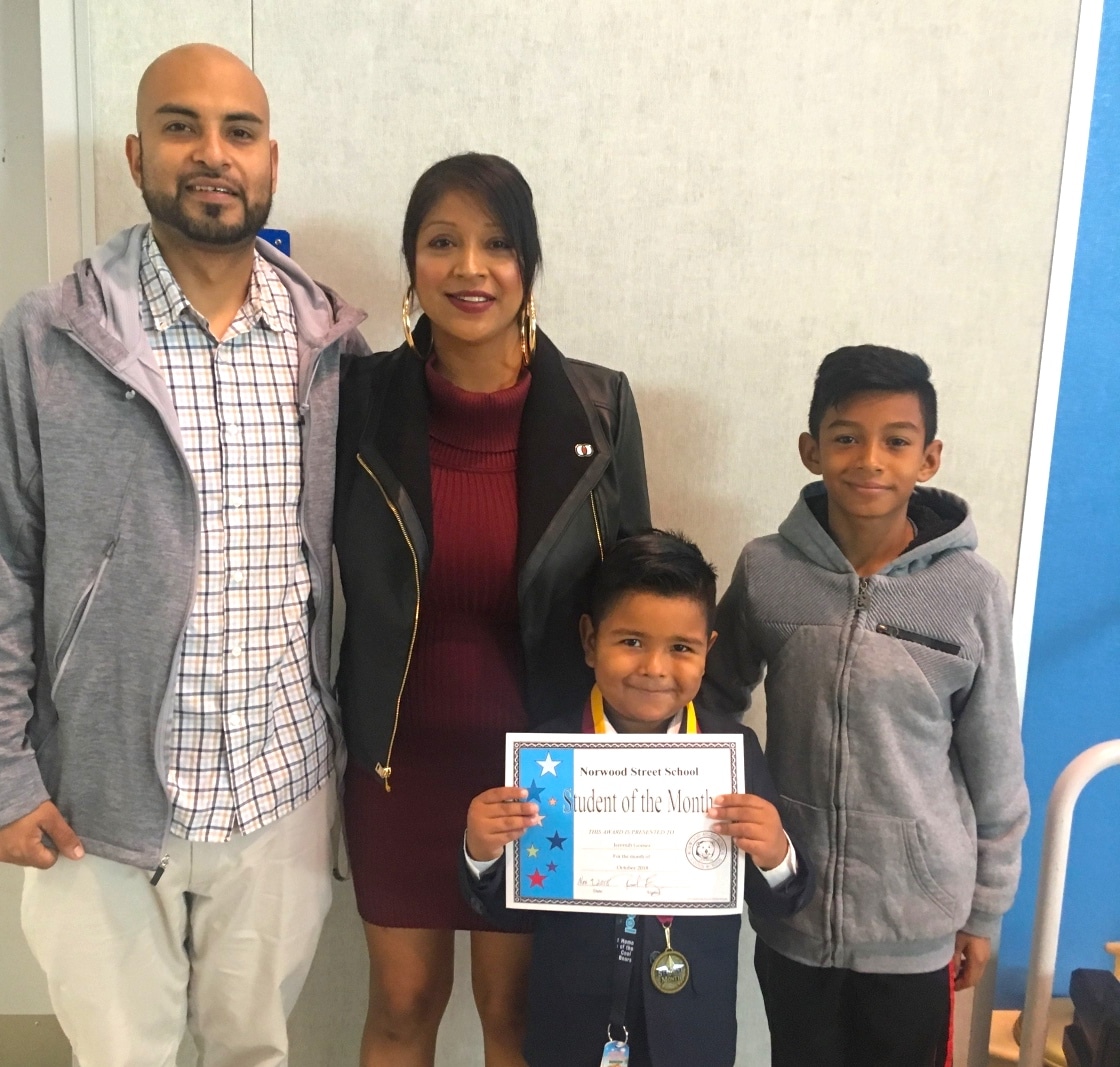 "I've applied what I learned in the FEAST class at home. I have two young children, my family eats together every day and I have started cooking at home daily... Through FEAST I gained confidence, not only in the kitchen, but within myself. I am so blessed to have had the opportunity to join this class." - Sonia G.
After training 11 local health educators in partnership with Wellness in the Schools, Edible Schoolyard and FRESH NYC, we started 2019 with the launch of three groups in schools in Harlem, Brooklyn and Queens. Thirty-five moms and dads learned essential cooking and shopping skills that enabled them to make major positive changes to their diet and lifestyle, even with limited resources. Their children are now eating healthier meals at home, drinking less soda and eating fewer processed foods, thanks to your support!
FEAST NYC Partners and Supporters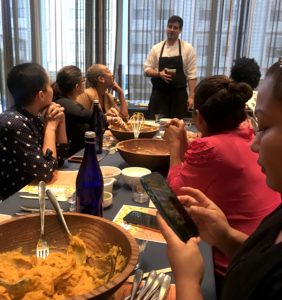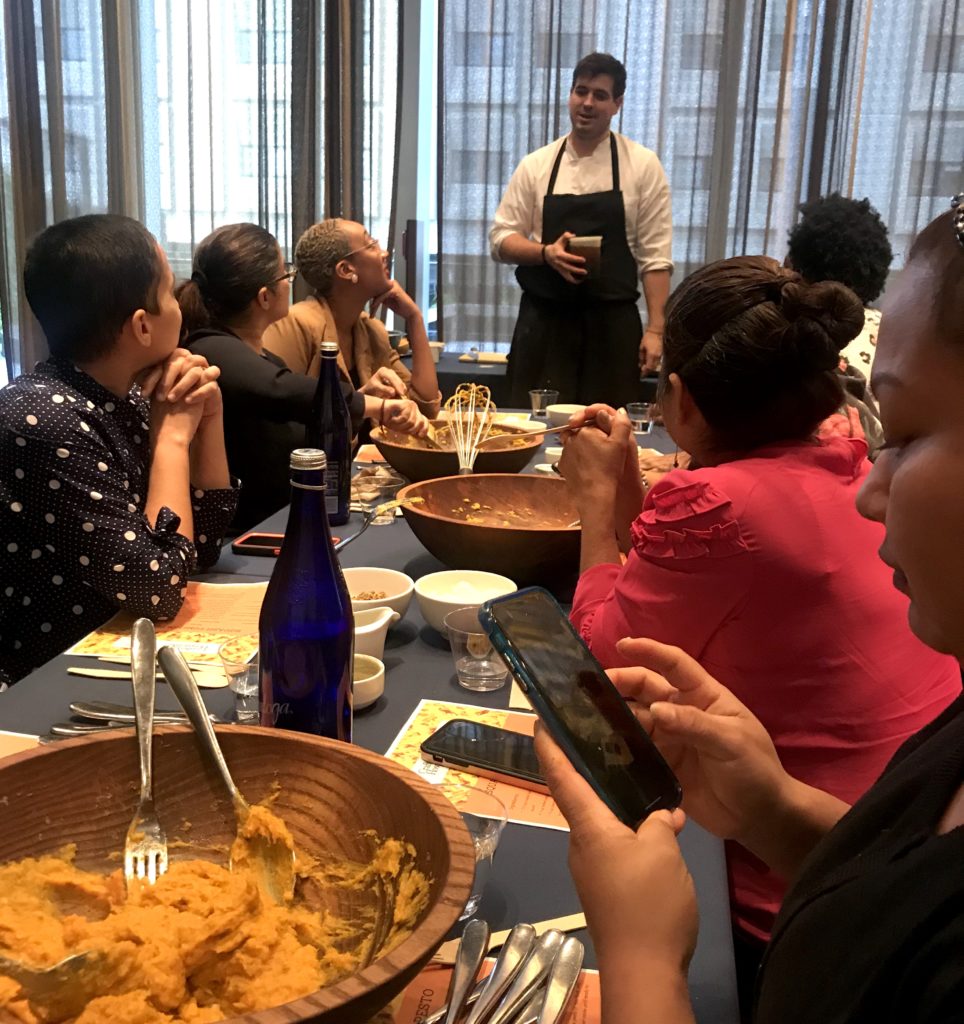 Over the summer, we shared ideas and celebrated our community partners at a panel called the Fight for Fair Food, we piloted a shorter, summer program in partnership with Harlem Grown, and we trained another 12 health leaders from Wellness in the Schools, Aetna Better Health, Children of Bellevue, and Public Health Solutions, supported in part, by our training partner, Sir Kensington's.
This fall and winter, four new groups launched at Wellness in the Schools sites in Harlem, Washington Heights, and Queens, and two new school sites are planned for the beginning of 2020! We are incredibly grateful for the generous multi year support from The Good People Fund, which helped support the launch and growth of our NYC programs this year.
Throughout the year, our incredible partners at Crafted Hospitality have shared healthy recipes in our classrooms and have continued to raise support for our mission through select FEAST menu items at all of their restaurants.
As our fall and winter groups prepare for graduation, we'd like to invite you to join us in celebrating their achievements. Please let us know if you can attend any of these upcoming events.
FEAST Nationwide Affiliations
In 2019, 7 additional FEAST groups were implemented by FEAST Affiliates across Los Angeles, Nebraska, and New York City in partnership with UCLA, Providence St Johns Center, Providence South Bay, Community Action Nebraska and Public Health Solutions.
Next year in 2020, FEAST groups will be launched in Norfolk, Virginia, expanding our reach across 6 different states.
THANK YOU to all of our generous partners and donors who have helped to increase FEAST's impact in Los Angeles, New York City, and nationwide this year, and for creating a healthier future through the power of good food and human connection for the families we serve. Our programs wouldn't be possible without your support!