By Linda, FEAST Kaiser Permanente, Baldwin Hills Program Graduate
(Written by Linda with the help of her doctor)
Thanks to all for your patience and understanding about my brain injury condition making processing information and communication thoughts challenging for me. Thank you all for welcoming my niece, Sharina, to class with me to help with notes and other needs.

Sharina, I appreciate all the weeks of time and energy you sacrificed driving me to class, staying and sometimes even participating in the sharing circle. Mom, thank you so much for driving me to the Farmers' Market on Saturdays to get fresh fruits and vegetables with FEAST coupons and cooking meals.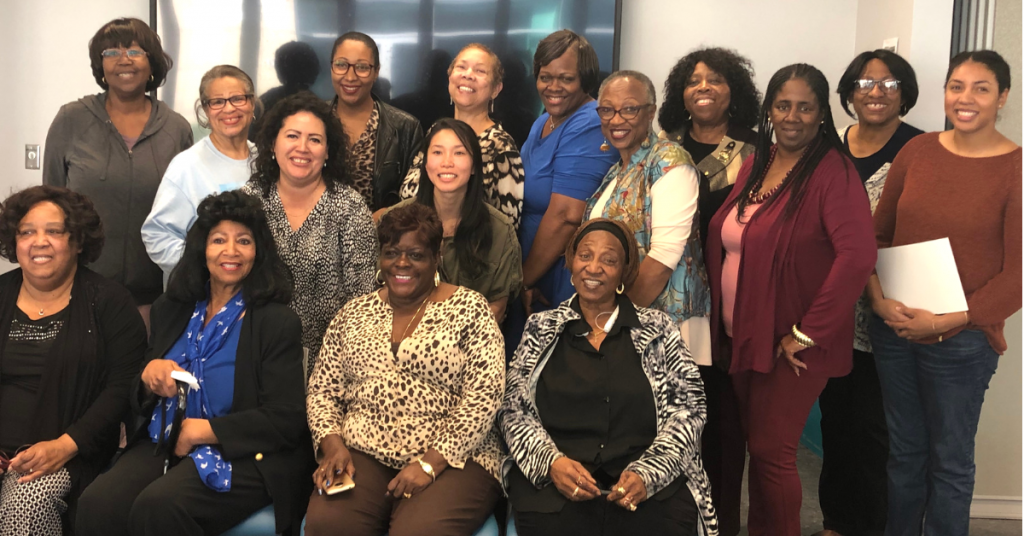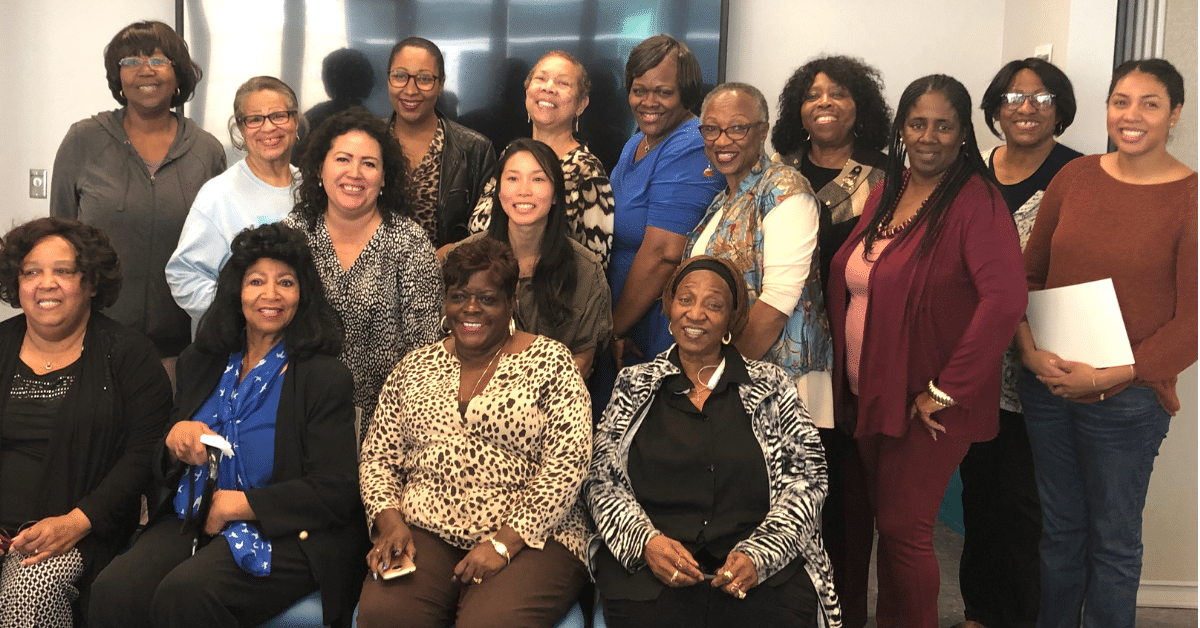 Thank you all for the caring support and positive energetic environment that helped bring about my learning about healthy food choices. This encouraging team of incredible ladies who shared their mutual challenges in trying to reach healthier habits has had a strong impact on me.
Special thanks to Amy, Judith, Victoria and those who assisted them, giving their time, energy and care to inform, guide and encourage us through this journey. The recipes were delicious and enlightening. The atmosphere created was always calm, inviting, safe and supportive.
While I don't remember all of the details, all your honest and sincere sharing of experiences has inspired me because you speak from your hearts.
Three important topics stand out to me:
The difference between whole foods and processed foods

How to REALLY read food labels

How to shop the healthy zones at the grocery store
Whenever I had to miss class, I truly missed this friendly and uplifting atmosphere that I share and experience with you all. I will forever be inspired and focused on the impact FEAST has had on me, both because of the education and the relationships and bonds forged in this loving group environment.
The fundamental and life-changing tools and resources we've gained here are treasures that will continue to motivate us to turn life's stumbling blocks into stepping stones.